The preview period for New Fantasyland is now underway, which means more guests than ever are already experiencing fantastic new Magic Kingdom Park attractions that bring stories such as "Beauty and the Beast," "The Little Mermaid" and "Dumbo" to life.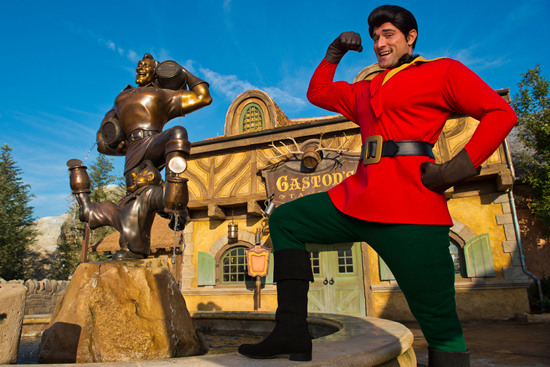 One of these locations is Gaston's Tavern in Belle's Village, where Gaston has made a few appearances so far, no doubt enjoying all of this excitement and attention.
A centerpiece of the village, which appears right in front of Gaston's Tavern, is a fountain of Gaston and his sidekick, LeFou. According to the storyline of this area, the statue was a gift to the village from Gaston himself.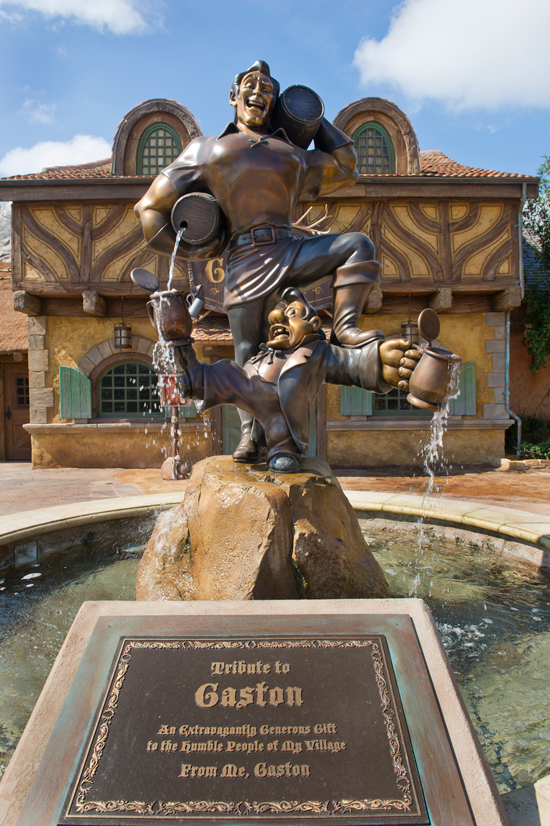 When you visit, don't miss the inscription on the dedication plaque, which suits Gaston perfectly. Here, you find out that this "gift" is actually titled "A Tribute to Gaston" and bears the following inscription: "An extremely generous gift to the humble people of my village, from me, Gaston."