Universal Orlando will launch its annual Mardi Gras celebration on Saturday, February 9, 2013, with four new parade floats, a wide array of cajun cooking, and a concert series of popular artists.
Today Universal offered a sneak peek of the new floats, each with a colorful new theme. This year's parade celebrates "Colorful Cultures Around the World," featuring several elaborate, hand-crafted floats built by Blaine Kern Artists – the same company that designs floats for the Mardi Gras parades in New Orleans
The new "Elegance of India" float at Universal Orlando's 2013 Mardi Gras parade celebrates the magic of Bollywood, complete with exotic fabrics and hypnotic dances of color and light.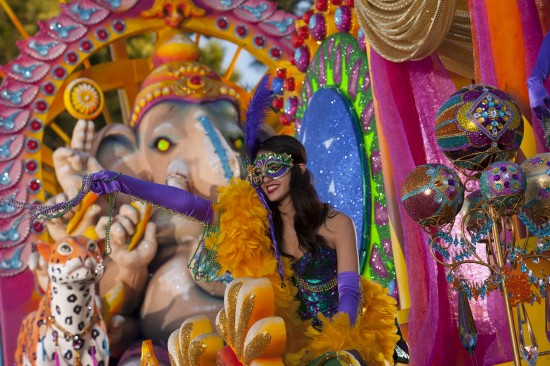 The new "Mexican Day of the Dead" float pays homage to the traditional holiday celebrated in Mexico, complete with a skeletal bride and groom, sugar skulls and a light fog trail.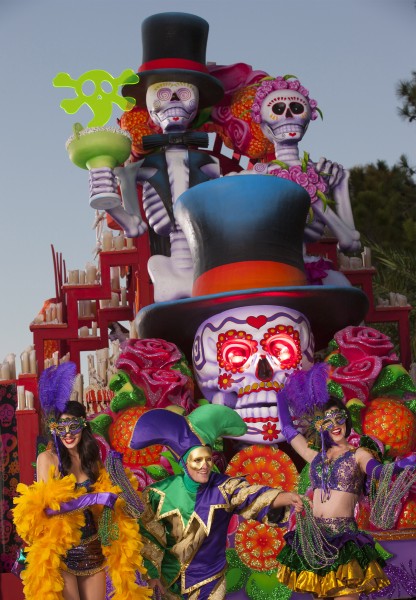 The "Chinese New Year" float celebrates the beginning of the Chinese calendar year, complete with traditional paper lanterns and a huge, ornate dragon flying above.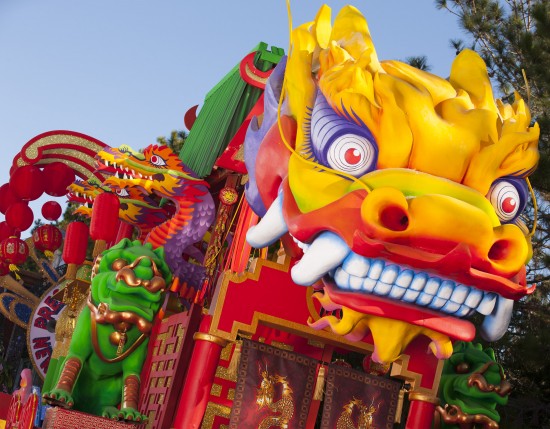 With a French Quarter-style balcony and jazz musicians galore, the newly-enhanced "Music of New Orleans" float showcases the musical impact the Big Easy.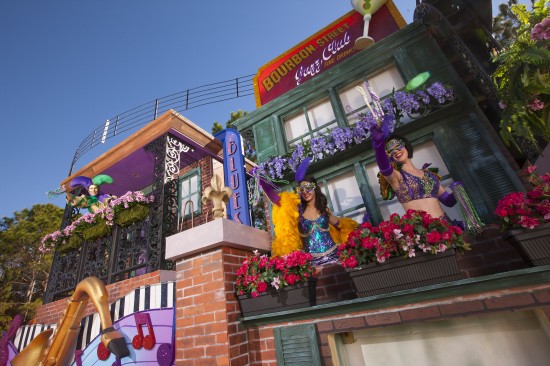 Are you excited for Mardi Gras at Universal Studios?
We'd love to hear your Favorite Mardi Gras at Universal story!