With Valentine's Day only a few weeks away, you may have spent some time at Magic Kingdom Park getting ideas for gifts. If so, you might have found three unique necklaces at Uptown Jewelers on Main Street, U.S.A., which you had never seen before. They didn't have traditional neck clasps; instead, they used magnets to pull the two sides together. These necklaces were designed by Petra Azar from Studio Petra Azar.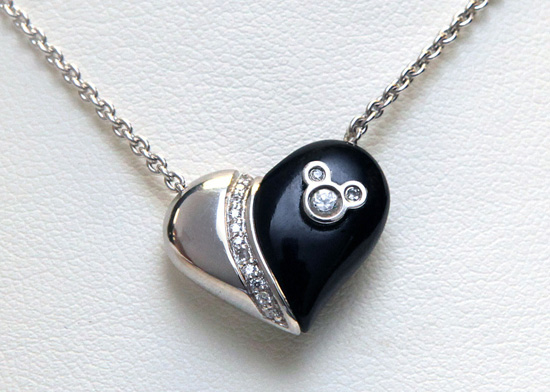 "I always admired Walt Disney's vision to invent an oasis of romance, imagination and adventure," explained Petra. "When asked to create a jewelry collection for Disney Parks, I saw it as my challenge to invent something unique and innovative. This was a tall order because to capture the Disney spirit, it had to be a piece of jewelry nobody else had made before."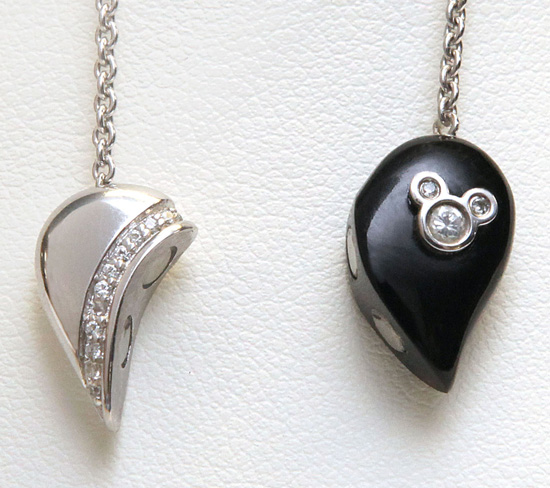 Petra's favorite design is the "River of Love" pendant. It is half black resin and half sterling silver with a row of white cubic zirconia stones in the shape of a winding river down the heart's center. The "Heart of Disney" pendant is solid sterling silver and contains an extendable chain (you can adjust it to either 18 inches or 36 inches). Finally, "Minnie Bow" is a medium-sized sterling silver pendant that features sparkling polka dots in white cubic zirconia stones. There is also a genuine onyx drop dangling from the center.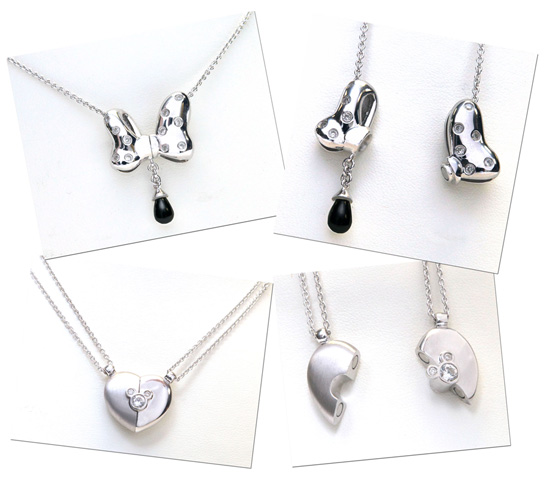 "I received a 'utility patent' for the [magnetic clasps], which is quite rare in the jewelry industry," continued Petra. "The philosophical and emotional thoughts I put into my designs are important to me, but I think most women will appreciate the practicality of the magnetic clasp just as much."
These necklaces are currently available at select locations in both Disneyland and Walt Disney World Resorts. There are no plans at this time to carry them via the Disney Parks online store.
We invite you to attend a special event with Petra Azar on February 9-10 in Tren-D at the Downtown Disney Marketplace. She will be meeting with guests from 10:00 a.m. to 10:00 p.m. each day.