When you watch the Disney●Pixar film "Ratatouille," does it make you want to visit Paris? As early as next year, fans of this film in particular will have a whole new reason to make the trip, as it was just announced that a new attraction based on this film is in the works for Disneyland Paris.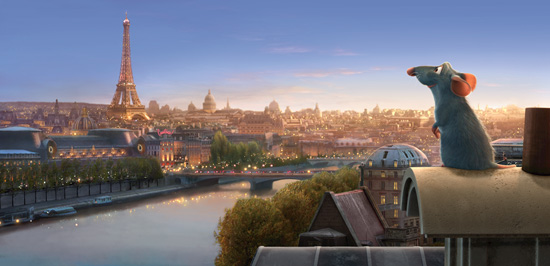 This new family-focused attraction will open at the resort's Walt Disney Studios Park in 2014. The film tells the tale of Remy, a cuisine-loving rat, who dreams of becoming a talented French chef. According to Gas, Disneyland Paris is the perfect setting for such an attraction:
"By developing this new 'Ratatouille' attraction, we continue to ensure our guests can experience their favorite Disney stories in memorable ways that only Disney can provide," he said. "The theme, which is very français, is a tribute to the capital and the unforgettable characters that make 'Ratatouille' the ideal choice for an attraction that fits perfectly at Disneyland Paris."
Who's ready for a visit?