We have a special "Limited Time Magic" surprise  including details for a special celebration to officially welcome Merida into the Disney Princess Royal Court at Walt Disney World.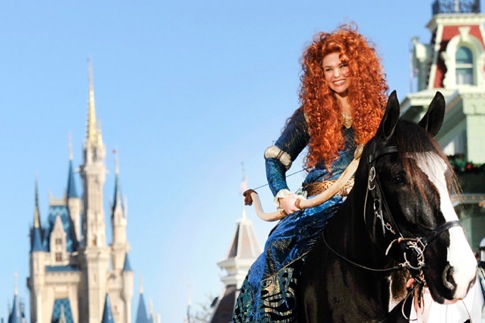 As a part of "Limited Time Magic," all 10 Disney Princesses will come together on May 11 in honor of their newest member, Merida, the heroine from Disney•Pixar's film "Brave," as the 11th Disney Princess character. The celebration begins at 9:30 a.m. on Saturday at Cinderella Castle in Magic Kingdom Park.
At the park, you'll also be able to commemorate the occasion with a limited edition Merida-inspired T-shirt created for toddlers and youth, available at the Emporium inside Magic Kingdom Park while supplies last.