Food & Wine 2013 is less than four months away, and the first big revelations as to what new things we can expect at this year's festival have been unveiled.  The big news is that Scotland is joining the party!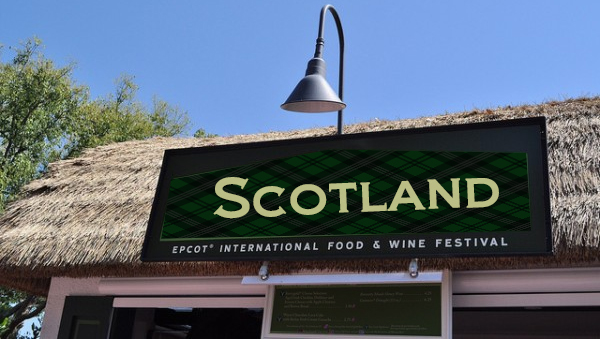 Personally, I am very excited to see Scotland's menu.  We could easily say, "Here comes the haggis!".  Thinking about it, it's hard to imagine how you can have a Scottish kiosk without including some rendition of their most world-renowned (or, should I say infamous) dish, but I just can't see how a mostly-American clientele will take to a sheep's liver, heart, lungs and other organs cooked inside a stomach.  Even if the dish is "Americanized" somehow, Scottish cuisine has so much more mainstream than that to offer.
Food in Scotland is a mix of many cultures and is littered with soups, broths, game, dairy products, fish, fruit, and vegetables.  Aberdeen Angus steaks are mouth-watering.  Seafood, such as Scottish salmon (either smoked or fresh), wild trout, salmon, oysters, and langoustines [also known as scampi] is world-renowned. Oh, and don't forget their whiskey!
So, where does this leave us for Food & Wine '13?  Let's try to help out Jens Dahlmann and his team of world-class chefs.  What should Epcot offer at their Scotland marketplace this Fall?
We've already heard about "The Rusty Nail".  A basic blend of Scotch whiskey and Drambuie, a Rusty Nail is a simple drink.  It isn't going to cut it in my opinion.  Produced all over Scotland, the number of distilleries and unique varieties and flavors of Scottish whiskey can't be contained in this article.  Suffice it to say that Chef Jens and his team should start their menu by designing Food & Wine 13's flight of genuine Scotch Whiskey.
Cock-a-leekie soup is a Scottish soup dish of chicken and leeks in chicken stock.  It is also called "Scotland's National Soup".  Scotch broth is a filling soup that sports barley, cuts of lamb, mutton, or beef, and root vegetables such as carrots or turnips as its main ingredients.  Either individually, or sold as a sampling of both, we're adding it to the menu on Chef's behalf.
Scottish salmon accounts for 60% of the U.K. "catch" of fish.  I'm convinced that salmon speaks loudly of Scottish cuisine, and it has to be part of this kiosk's menu.  I'm going to leave the culinary details to Chef and his entourage, but I'm imagining some type of combination of grilled salmon and langoustine as this marketplace's main course.  Bring it on, Chef!
Of course, we can't forget dessert.  Scotland is famous for its puddings, but my research led me to, what I think, has to be the "slam-dunk" of desserts – Crannachan.  Made from a mixture of whipped cream, Scottish whisky, honey, fresh raspberries, and toasted oatmeal that has been soaked overnight in more whisky, it uses a plethora of Scotland's most famous ingredients. I'm anxious to try it, Chef!
So, let's review … we'll grab a Scottish Whiskey flight to whet our whistles.  Then, we'll start with small helpings of Scotch broth and Cock-a-leekie soup to fill the role of our appetizer.  The main course will be a culinary masterpiece of salmon and langoustine.  And, it will be followed by a serving of Crannachan.  Outstanding!  I can't wait until September!  Let the festival begin!
---
Guest Author – Bob Sikon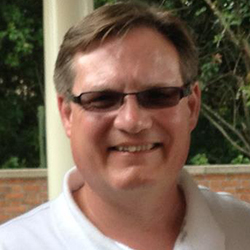 Bob Sikon is a Cast Member "Wanna-Be". He fell in love with Walt Disney World on his first visit to Mickey's Florida home in 1999, and it was all because of the Cast Members. In his words, "The way they take care of you, they make you want to be part of The Magic." Someday, his dream will come true, and he'll proudly wear a Cast Member name badge, but, for now, you can find him in Atlanta, GA, planning his next trip to "The World", and blogging about the place "Where Dreams Come True" at allinwdw.com.
---