The MagicBands are still in the testing phase at Walt Disney World, but that does not stop Disney from rolling out some bling for your MagicBand that allows you to decorate your MagicBand and make it your own.
We noticed in the Magic Kingdom a new MyMagic+ Service center next to Tony's Town Square Restaurant. This is where you can customize your magic with your MagicBand.  Below are some photos to so you can get an idea of the merchandise at the service center.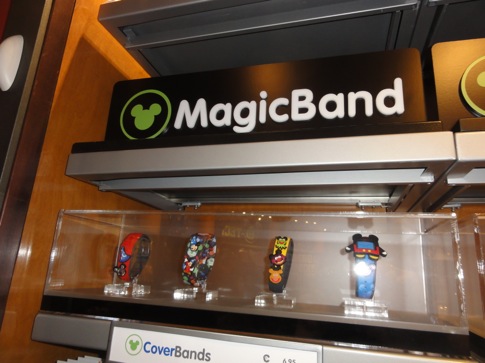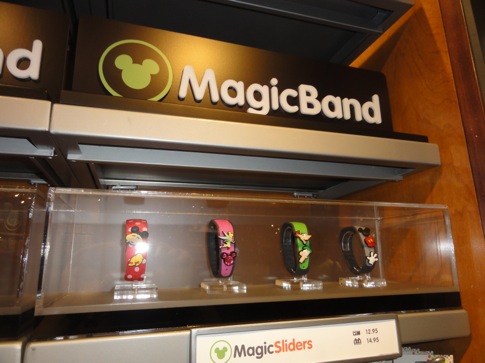 MagicBand accessories are also being sold at Animal Kingdom Lodge Jambo House and the Contemporary Resort. You can find them at Fantasia gifts at the Contemporary Resort and Zawadi Marketplace at Animal Kingdom Lodge.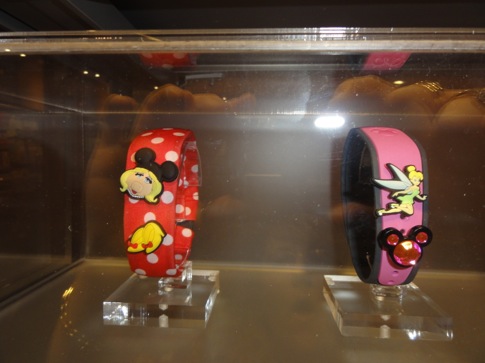 These fun accessories allow you to customize your MagicBand in an affordable way. This is the first batch to be released – and there are already several different designs to choose from – (Tinkerbell, The Muppets, gemstone Mickeys and more).  So you can really personalize your MagicBand. These are called MagicBandits – and they are priced by item. The MagicBandits with three in a box are $6.95 , packs of four are $8.95 , and packs of three or more are $12.95.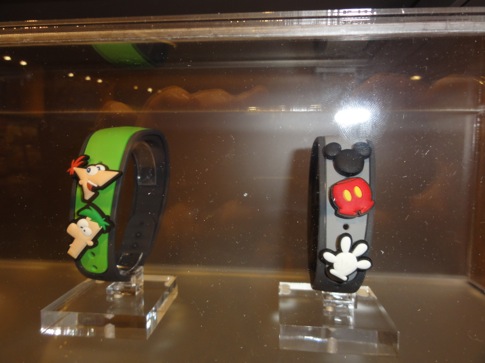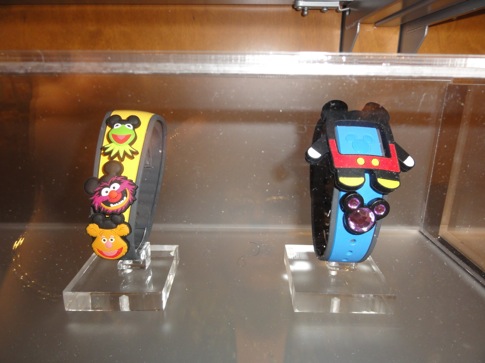 CoverBands are $6.95 for one and $15.95 for 3.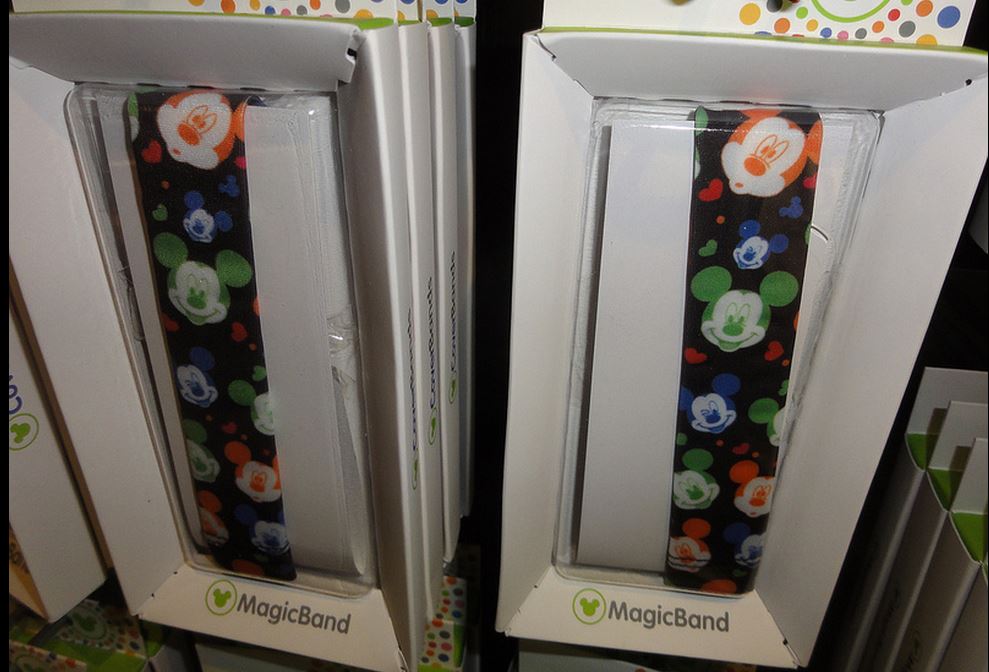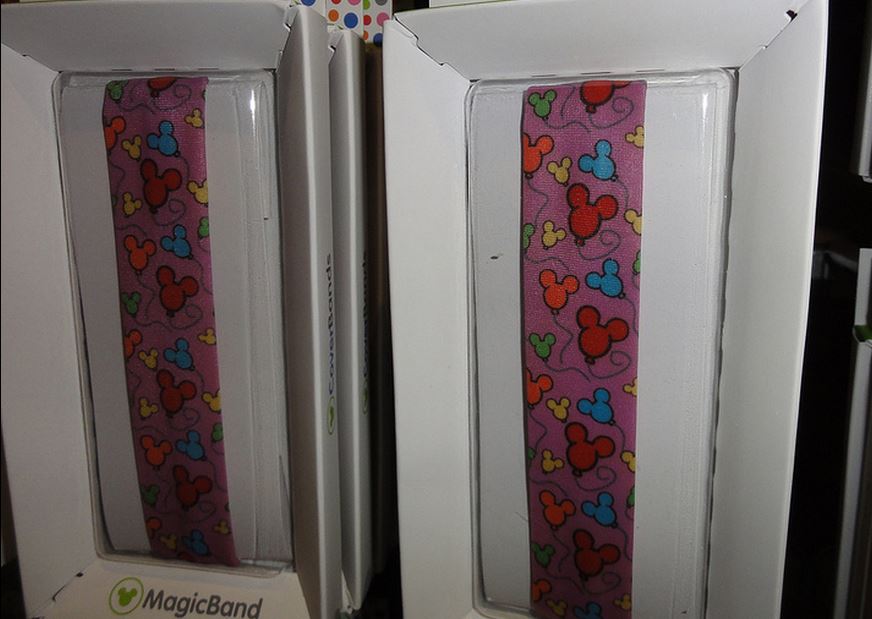 MagicSliders for the bands are available in a Mickey design for $12.95 and Minnie design for $14.95.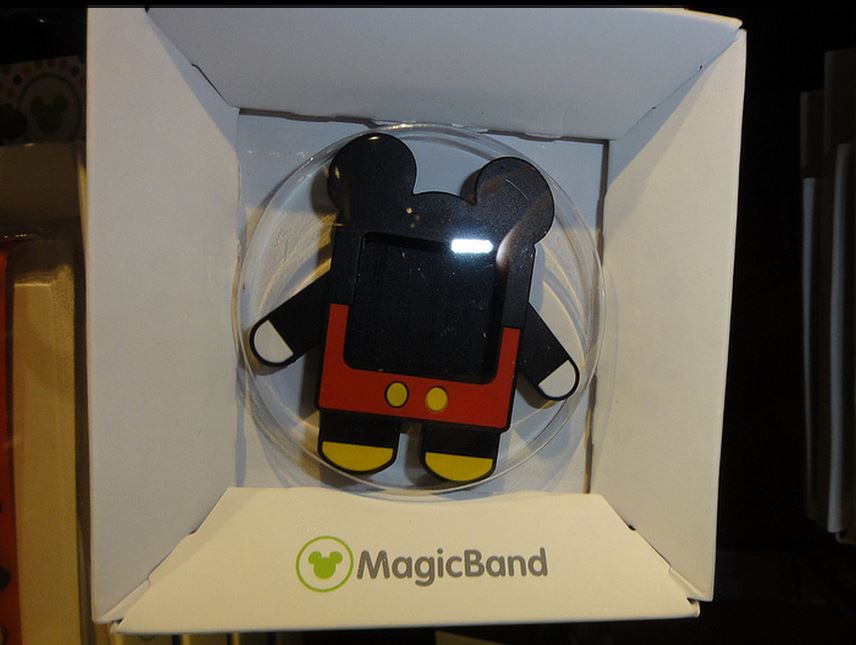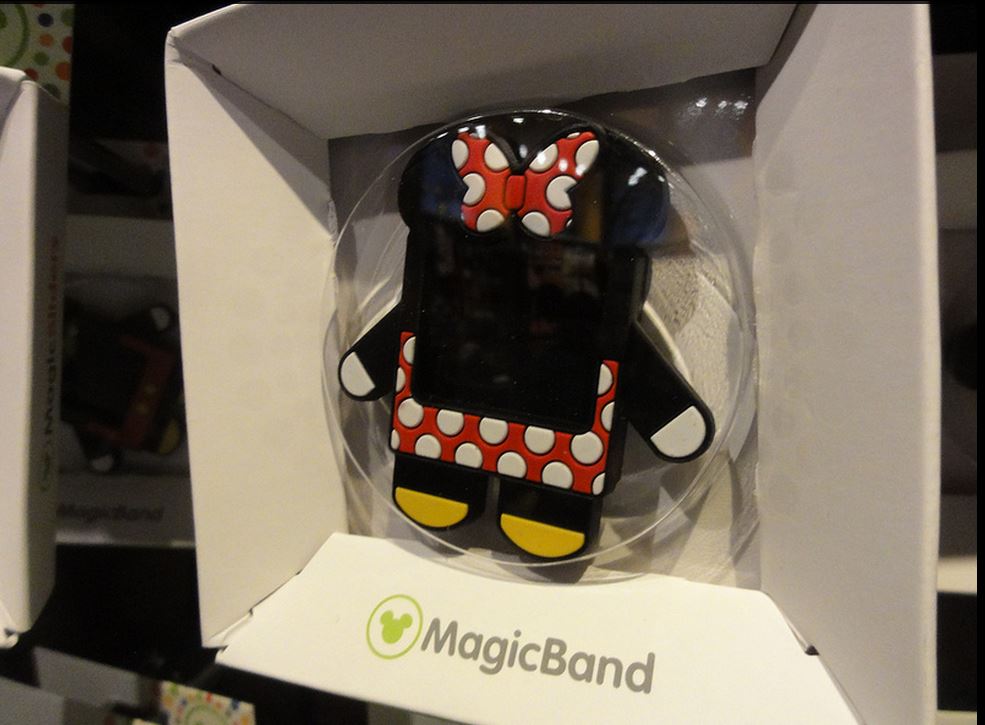 See the New MagicBands T-Shirts Available at Walt Disney World
What do you think of the new MagicBands Merchandise?