I have a friendly wager with Kingdom Magic Vacations' Rick Howard.  Not a huge fan of Singapore's "performance" at the Epcot International Food & Wine Festival over the past few years, I think it's fair to say that Rick doesn't hold out much hope for their offering in 2013.  Yet, from my perspective, well, you've already seen me extoll Singapore's virtues in this space a month or so back HERE.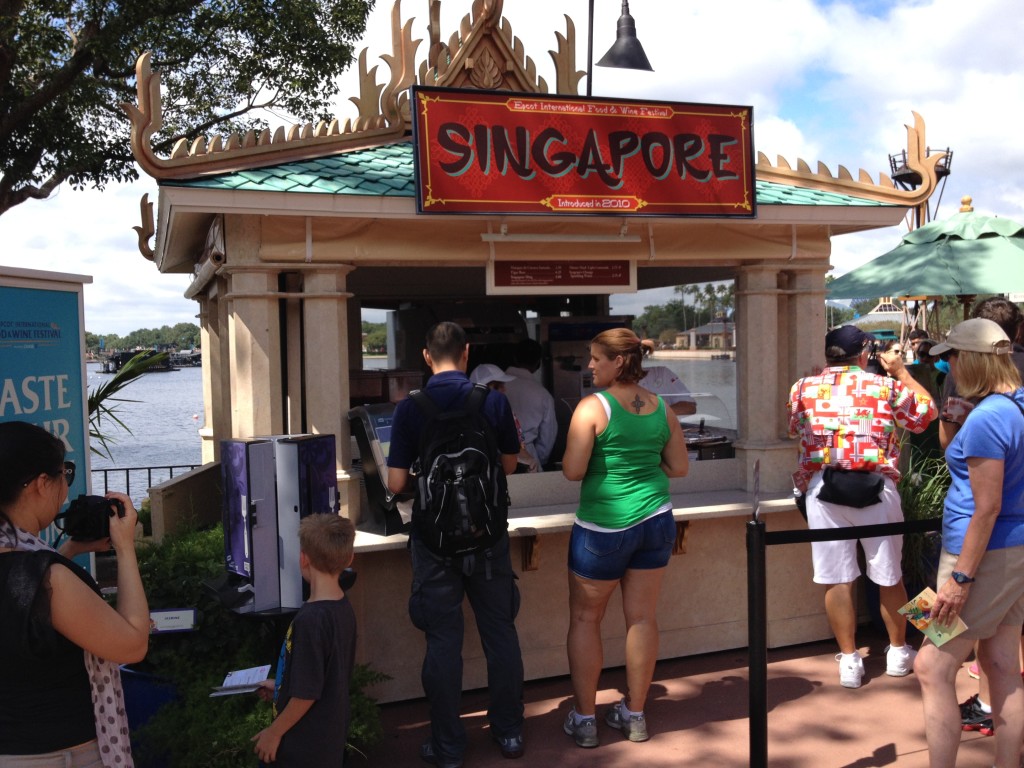 If you remember, my biggest wish was for Singapore to dump their, for me, unappealing Beef Rendang into the South China Sea.  Well, that they did as they introduce Lemongrass Chicken Curry with Coconut and Jasmine Rice in 2013.  I'm really looking forward to this new offering!
The chicken curry is accompanied by an encore of Seared Mahi Mahi with Jasmine Rice and "Singa" Sauce.  Introduced in 2012, I rated this particular plate among my Top 10 dishes last year.  By the way, the "Singa" is, more or less, a Thai-style sweet-hot sauce.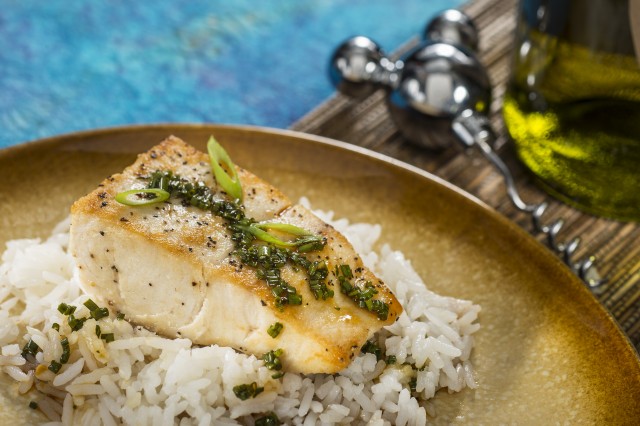 Back to the bet.  We'll cover Scotland in more detail later, but I'm convinced that Singapore is going to "out-do" Food & Wine's rookie kiosk from the U.K.  And, my wager with Rick rests on that happening.  Frankly, by the time the festival is over, I'm convinced that we're ALL going to agree that Singapore did step it up in 2013 … and I'm CERTAIN that Rick will pick Singapore over Scotland any day of the week!
Singapore's menu finishes with a selection of beverages including:
Tiger Beer
Marqués de Caceres Satinela (a medium-sweet white wine)
Singapore Sling made of Hendrick's Gin and a Cherry Liqueur and topped with a maraschino cherry)
The Sling has taken a lot of criticism in the past, and I'm not going to argue that those negative comments aren't without merit.  After all, when I see a recipe that mixes alcohol with all of that cherry "flavoring", I think immediately of cough syrup.
At the end of the day, however, I think Singapore's food offering will overrule the unsavoriness of their namesake drink to raise this marketplace in all of our esteem.  I'll give them a pre-festival grade of "B".
---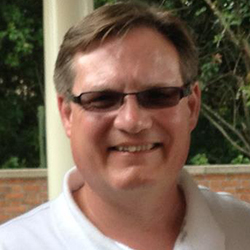 Guest Author – Bob Sikon Bob Sikon is a Cast Member "Wanna-Be". He fell in love with Walt Disney World on his first visit to Mickey's Florida home in 1999, and it was all because of the Cast Members. In his words, "The way they take care of you, they make you want to be part of The Magic." Someday, his dream will come true, and he'll proudly wear a Cast Member name badge, but, for now, you can find him in Atlanta, GA, planning his next trip to "The World", and blogging about the place "Where Dreams Come True" at allinwdw.com.