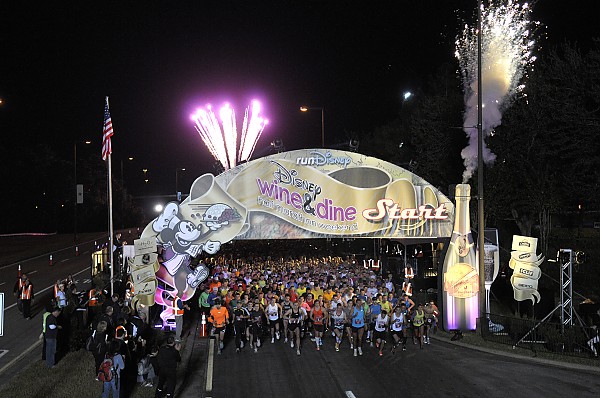 A week from today runners and their families will converge on Walt Disney World for the running of the Wine & Dine Half Marathon.  The weekend features Mickey's Jingle Jungle 5K, Kids Races, an Expo and the crowning moment…the Half Marathon that evening.  Kingdom Magic Runners will be there to take part in the race and celebrate at the after party!
In fact, I don't know about you, but I've been following the Jeff Galloway program for experienced runners that want to improve their time, and let me tell you…it works.  I ran a personal best at the Tower of Terror 10 Mile race in October and am hoping for another PR in the Half coming up!  In keeping with the training program today was my last long run before the race….a 5 mile run.
My husband and I decided to run together (usually he's a lot faster than me) and just take our time.  There's no sense in overdoing things right before the race and risking injury.We ran at a 12 minute pace and kept up a conversation with each other.  Since my training runs and races are usually run alone because I'm at a different pace than my husband and other friends it was nice to have the companionship for this run.  Coming into race week I expect to run 2 more times before the race…one a normal maintenance run and the last run will feature some speed work to get me in the mindset for the race.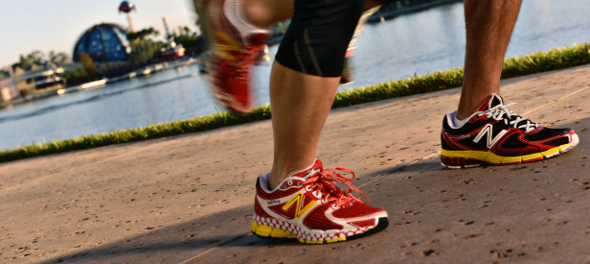 Normally we are pretty healthy eaters in my household…but race week always find us concentrating even more on our fluid intake and making sure that we really are eating balanced meals.  I find myself referring to the 2 Nancy Clark books on food & running that we own…Nancy Clark's food Guide for New Runners and Food Guide for Marathoners, this gives us some great meal ideas.
What preparations do you go through race week?  We'd love to have you share some of yours with us, it could definitely be helpful to other runners!  See you at the race!  In the meantime…happy training and don't forget to check out our Facebook Page: Kingdom Magic Runners!
---
Guest Blogger – Carrie Bryniak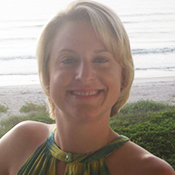 I am your friendly Travel Professional with Kingdom Magic Vacations and a runner as well.  My first RunDisney Race was in 2010, the Wine & Dine Half Marathon Relay…and since then I've been hooked on Disney races and others.  Some of my favorites are the Wine & Dine Half Marathon, the Turtle Krawl 5K and the USA Beach Running Championships.  If you're a runner and you need help with travel plans for a race, don't hesitate to contact me!  I'm here to help you and support your efforts!