Seven diverse Princess Cruises ships will sail throughout Alaska's waters in 2015, on a program offering passengers the opportunity to explore the best of the state by both land and sea.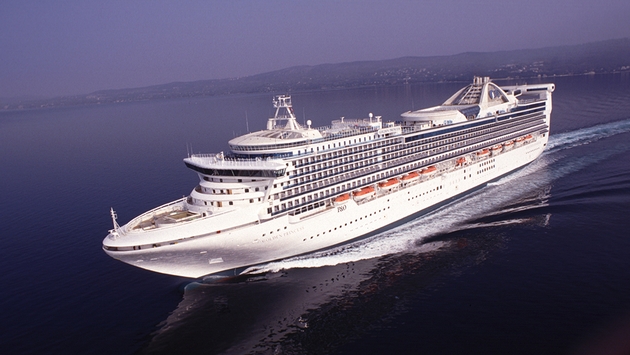 New this season, Ruby Princess makes her Alaska debut, joining sister ship Crown Princess to offer cruises from Seattle. The youngest Princess vessel on the West Coast, Ruby Princess will offer an additional amenity-filled option on Inside Passage itineraries.
Pacific Princess will sail on the line's signature "Voyage of the Glaciers" itineraries for the first time, to offer an intimate cruise experience to complement the route's dramatic scenery. The ship joins Grand Princess, Star Princess and Coral Princess on this favorite route, which includes two glacier experiences. Rounding out the program, Golden Princess (pictured above) will take over Inside Passage sailings from San Francisco.
The company's line-up of land and sea vacation packages will not only take passengers to the Heart of Alaska, but also adds two Canadian Rockies tour options. Whether passengers opt to explore Alaska's magnificent interior, or the majestic Rocky Mountains, they will combine their tour with a seven-day "Voyage of the Glaciers" cruise. In Alaska, Princess cruisetours include the company's exclusive wilderness lodges, rail and motorcoach travel, plus the top two attractions in the state – Glacier Bay National Park and Denali National Park, where visitors spend at least one night exploring the wonders of this area.
"Each year we earn industry accolades for our Alaska program, including 'best cruise line in Alaska' from Travel Weekly for seven consecutive years," said Jan Swartz, president of Princess Cruises. "Our cruise program in this destination combines some of the most spectacular scenery in the world with exciting on-shore adventures plus amenity-filled ships for an unforgettable vacation."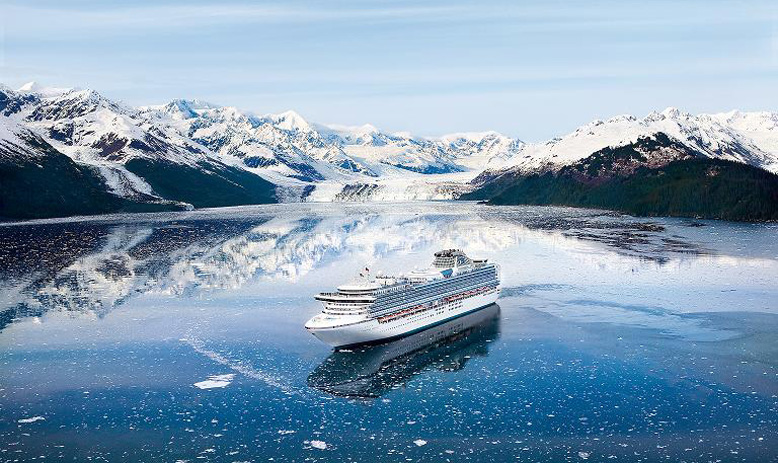 Princess' 2015 Alaska cruise program includes:
– Voyage of the Glaciers – Princess' favorite Gulf of Alaska route between Vancouver and Whittier (for Anchorage) features two glacier-viewing experiences on every sailing, with visits to Glacier Bay National Park plus either Hubbard Glacier or College Fjord. Ships also call at Ketchikan, Juneau and Skagway cruise ports. Passengers have a variety of ship choices for this signature itinerary, with Grand Princess and Star Princess sailing Saturdays, while Coral Princess and the intimate Pacific Princess sail on Wednesdays and Mondays. In total, the ships will offer a total of 70 sailing choices between May 9 and Sept. 12, 2015.
– Inside Passage from Seattle – Ruby Princess and Crown Princess offer convenient weekend departures on two different seven-day round trip itineraries from Seattle along the scenic Inside Passage. Both visit Ketchikan, Juneau, Skagway and Victoria, B.C., and passengers will enjoy dramatic glacier viewing in either Glacier Bay National Park or Tracy Arm. The two ships will sail on 36 departures between May 10 and Sept. 12, 2015.
–Inside Passage from San Francisco – Golden Princess will sail from the "City by the Bay" on 10-day round trip cruises. The ship offers 14 voyages from San Francisco featuring the scenery of Glacier Bay National Park or Tracy Arm Fjord, with calls at Juneau, Skagway, Ketchikan and Victoria (with some sailings substituting Icy Strait Point). Departures sail between May 12 and Sept. 9, 2015.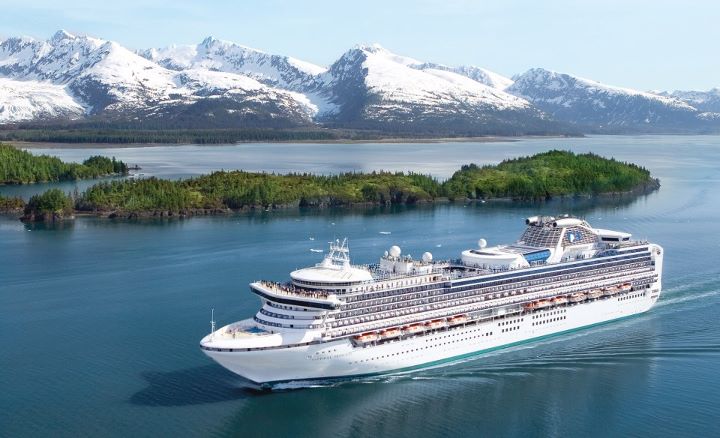 Alaska Land and Sea Vacations
Princess offers passengers 24 tour options that combine with an Alaska cruise for a complete land and sea experience. All cruisetours include a seven-day Voyage of the Glaciers sailing with a visit to Glacier Bay National Park. Alaska tours include up to four nights in the Denali National Park area and stays at Princess' own wilderness lodges. Canadian Rockies tours feature the most famous mountain sights and stays at renowned Fairmont hotels.
– Denali Explorer – Princess' most popular cuisetour option, Denali Explorer itineraries feature multiple nights at the line's Denali Princess Wilderness Lodge and/or Mt. McKinley Princess Wilderness Lodge. Most offer Princess' exclusive Direct-to-the-Wilderness rail service between Whittier and the dramatic Denali National Park area, plus the opportunity to explore Fairbanks or Anchorage.
– On Your Own – An affordable option for independent-minded travelers, these tours offer a flexible way to see the Heart of Alaska. Tours follow similar routes as Denali Explorer options, but do not include any pre-planned excursions, giving travelers the opportunity to customize their own experience.
– Off the Beaten Path – For those who want to explore Denali and beyond, these tours offer options to the Kenai Peninsula with stays at Kenai Princess Wilderness Lodge or Wrangell-St. Elias National Park with stays at Copper River Princess Wilderness Lodge.
– Connoisseur – These cruisetour options offer the services of a professional tour director and additional time for passengers to experience the Great Land. Offering the highest level of service, these tours include most meals and enhanced sightseeing options.
– Canadian Rockies – Princess offers two tour options to visit the stunning Canadian Rockies, one 12-night option and another for 14 nights. Both options take in Banff, Lake Louise and the Icefields Parkway. The 12-night tour also features a visit to Kelowna, while the 14-night tour includes daylight rail service on the Rocky Mountaineer, visits to Jasper National park and the city of Vancouver, and offer additional sightseeing opportunities in Calgary. Both tours combine with a seven-day northbound Voyage of the Glaciers cruise on Grand or Star Princess. Tours are fully escorted on land and include most breakfasts and dinners.
---