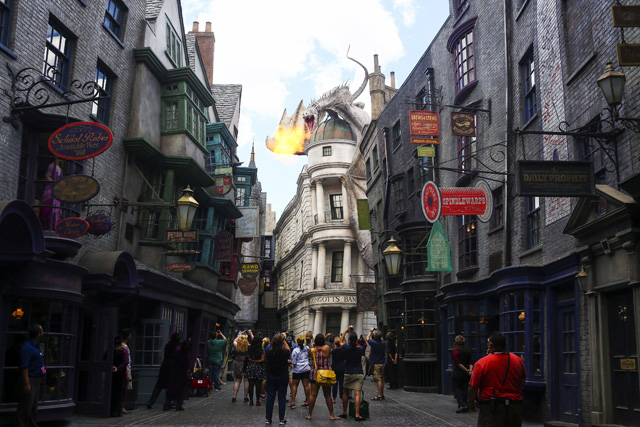 With the grand opening of the Wizarding World of Harry Potter – Diagon Alley at Universal Orlando Resort,  we thought that we would share our, not to be missed, Top 5 Must Dos At Diagon Alley:
5.  Have a Meal at The Leaky Cauldron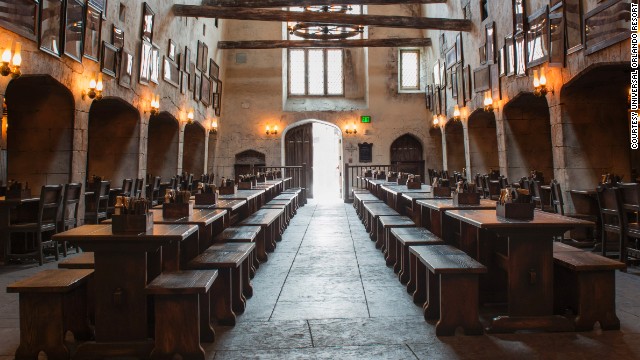 Not only is the Leaky Cauldron an iconic location from the books/films, it's a great place to share a meal with your muggle/wizard friends and family!  We strongly suggest the Guinness stew!
4.  Cast A Spell With Your Interactive Wand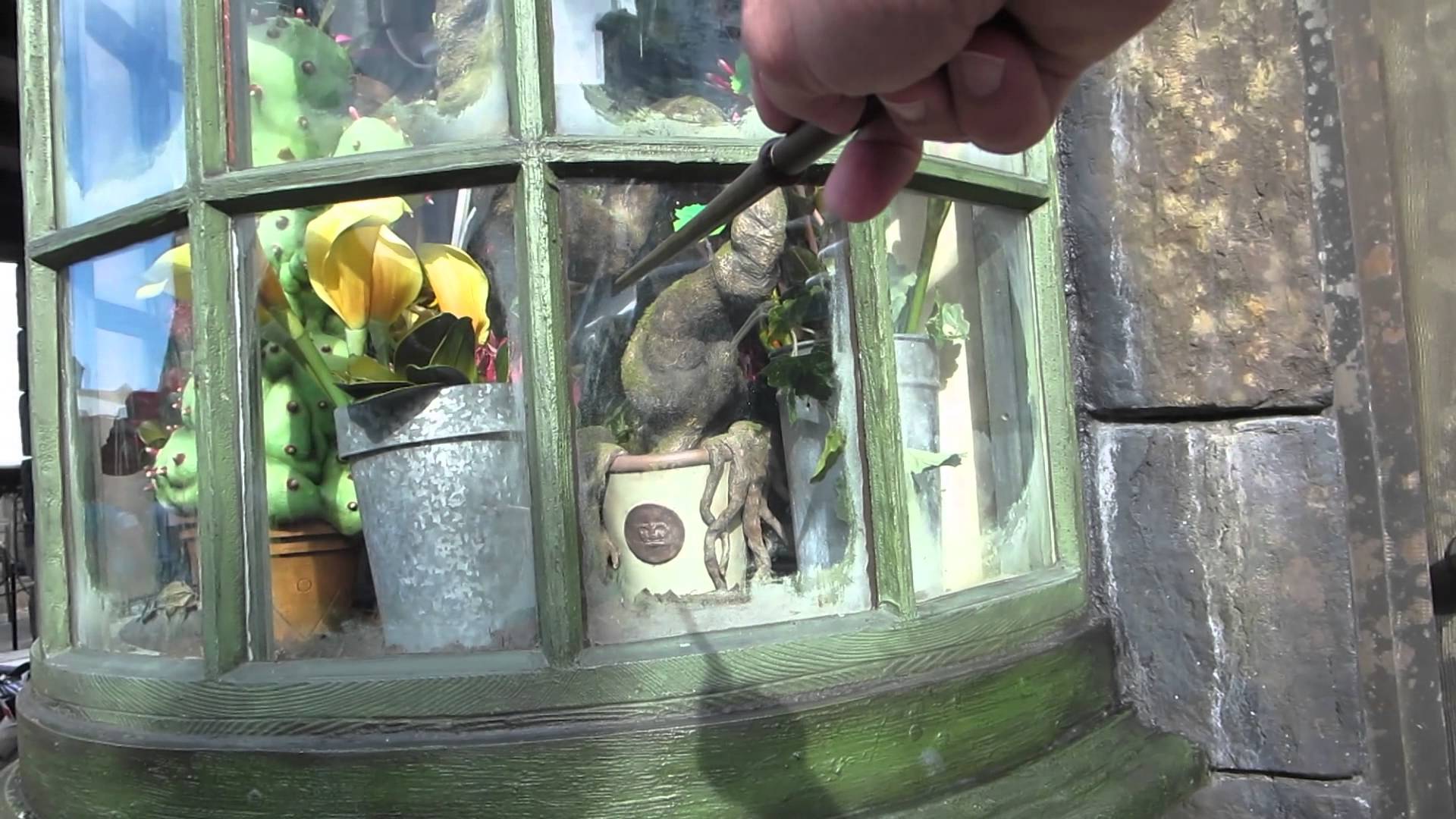 Located throughout Diagon Alley (and also now in Hogsmeade) you can cast your own spell at certain spots and the buildings and decorations will actually animate!  You can purchase your interactive wands at Ollivander's Wand Shop which is a must do in itself!
3.  Spend Time in Weasleys Wizard Wheezes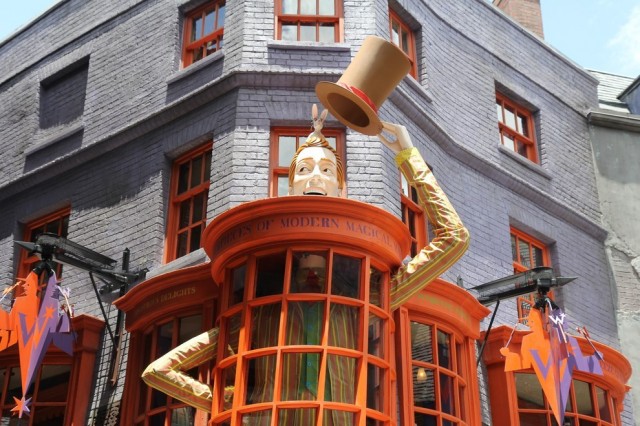 Fred and George Weasleys' colourful shop offers a cornucopia of magical jokes, tricks and toys including Pygmy Puffs, U-No-Poo, Skiving Snackboxes, and more.  make sure you take time to look at all the details located within Weasleys' – it's remarkable!
2.  Florean Fortescue's Ice-Cream Parlour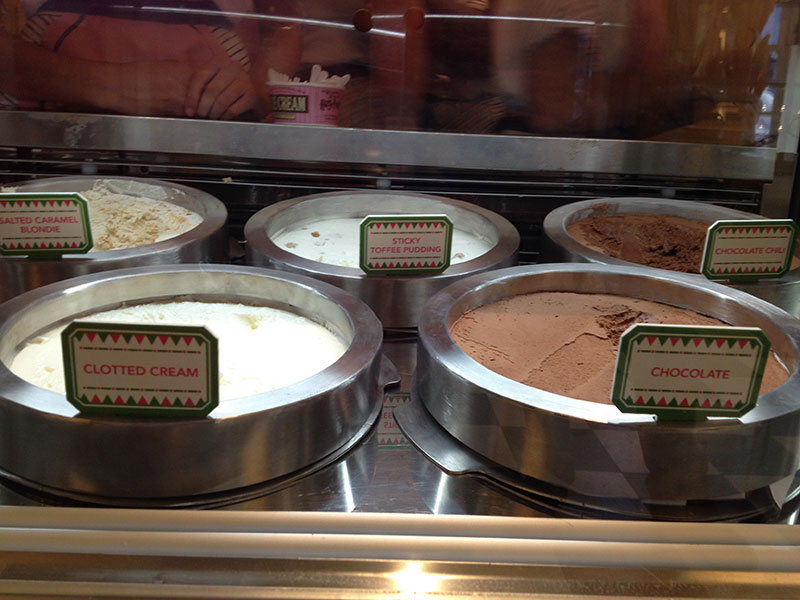 Are you a fan of Butterbeer?  if so, you will really enjoy the ice cream version.  You may also try any of the other incredible flavors of frozen perfection like clotted cream, earl grey and lavender, and even chocolate chili.  There are also more traditional flavors as well as some continental breakfast items.
1.  Harry Potter and  the Escape from Gringotts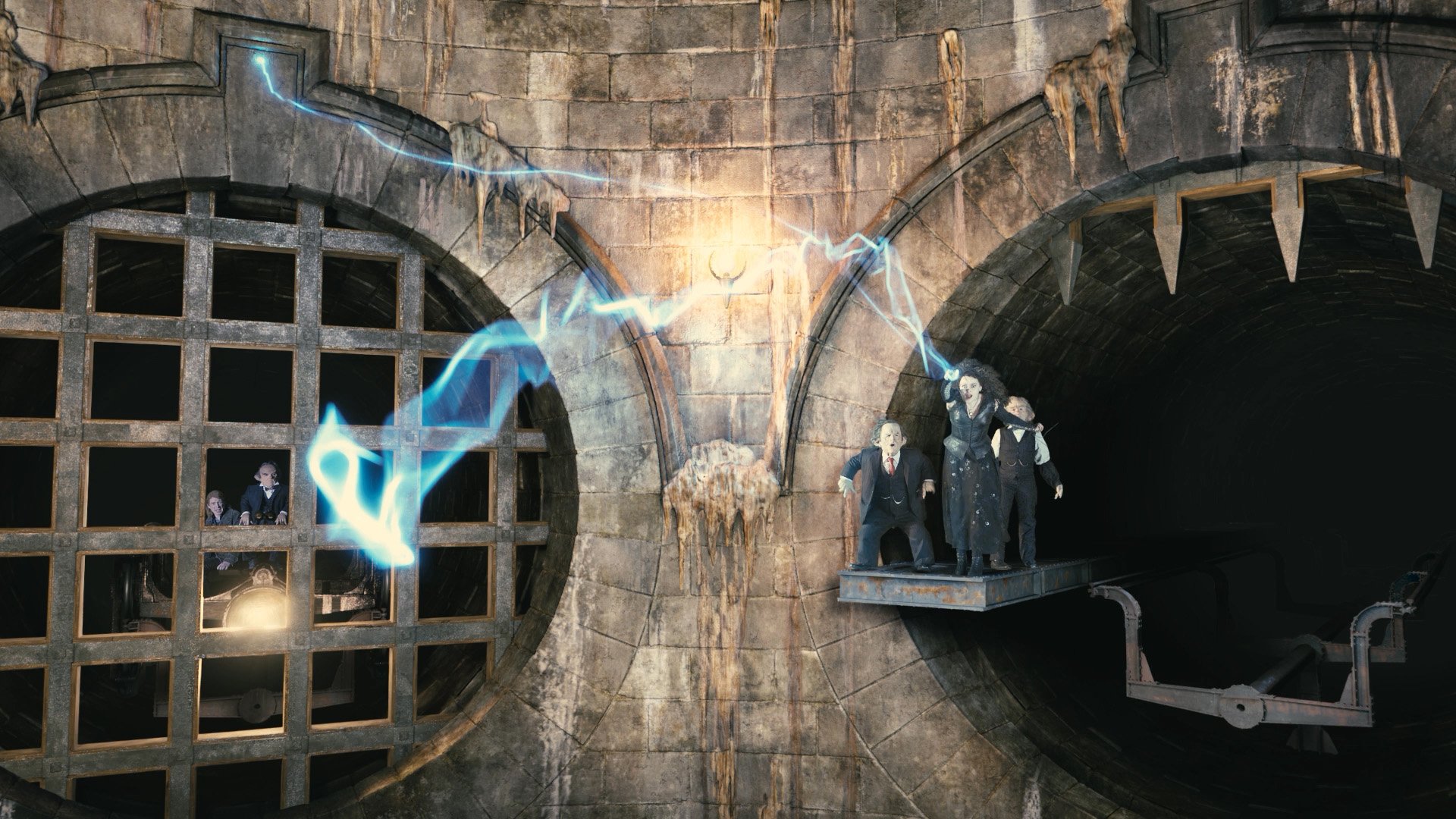 Once you enter Gringotts bank (under the massive fire-breathing dragon) you meet with several of the Gringotts tellers who usher into the most breath-taking 3D ride we have ever been on.  It was incredible in the movie and even better at Universal Orlando Resort!
Honorable Mention – Ride The Hogwarts Express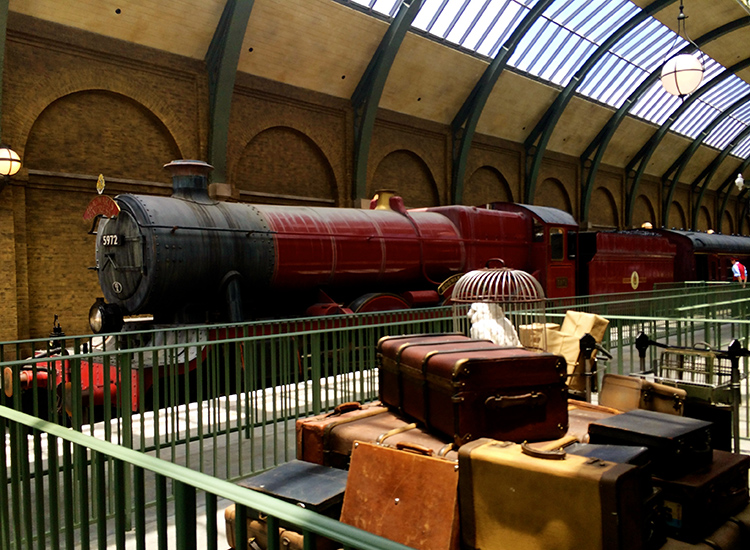 If you have a Park-to-Park admission ticket, you can pass through Platform 9 ¾ and board the Hogwarts Express from King's Cross Station in London, located inside Universal Studios Florida theme park, and travel to Hogsmeade Station, located inside Universal's Islands of Adventure theme park (right next door to Universal Studios). Or you can ride the train in the other direction! It's truly an amazing experience.
Those are our Top 5, we would love to hear yours!
---