Back in June 2013, Disney revealed that its then newly-acquired Star Wars franchise would be integrated into the company's theme parks around the world. CEO Bob Iger teased in December that the theme park rides will be based on Star Wars: The Force Awakens and its subsequent sequels and spinoffs.
Bob Iger recently told Wall Street analysts that the company is deep into development with their Star Wars theme park plans, with a formal announcement coming "later in 2015."
"Fairly soon, I'm sure we'll be ready to go public with some specifics. But it's safe to say that you'll see a lot more Star Wars at Disney and at Disney parks in the near future." – Bob Iger
While the plans will be announced later this year, Bob Iger added that this ambitious endeavor will take a long time to get off the ground.
"(There is) a fair amount of design and development (taking place by the company's Imagineers) to greatly increase Star Wars presence in multiple locations around the world. The plans are ambitious, so it's going to take some time for them to be built and opened." – Bob Iger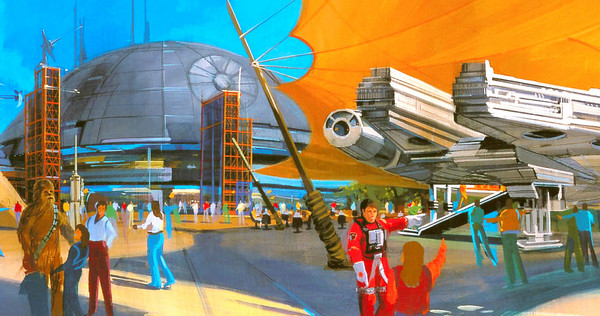 While the Disney CEO didn't say exactly when these Star Wars theme park plans will be unveiled, it's possible that the announcement may be made during Star Wars Celebration in April, or Disney's annual D23 Convention in August, both of which will take place at the Anaheim Convention Center. It's possible the announcement could also be made on Star Wars Day, May 4, but we should learn more specific details about Disney's Star Wars theme park plans well before Star Wars: The Force Awakens hits theaters on December 18.
What ideas do you have about a Star Wars themed park at Disney?
Source: MovieWeb.com