Starting November 14, Disney's Hollywood Studios is presenting an all-new holiday nighttime spectacular called Jingle Bell, Jingle BAM! Santa Claus is missing, and there's a search and rescue mission to bring him back to the North Pole in time for Christmas Eve! The show includes state-of-the-art projections, special effects, snow, fireworks, and an exciting musical score.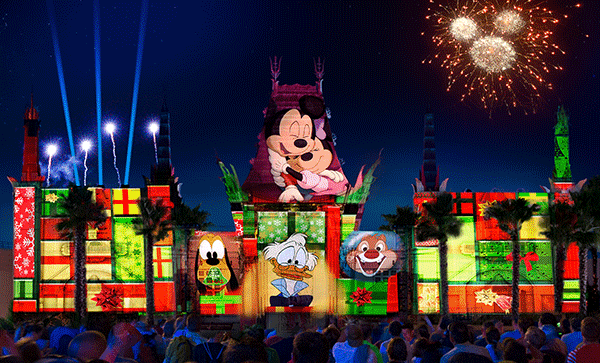 The show is led by two elves, Wayne and Lanny, the duo from the animated special, "Prep and Landing." This Christmastime adventure features holiday moments from your favorite films including "Mickey's Christmas Carol," "Bambi," and "Beauty and the Beast," to name a few.
A special way to enjoy this new holiday spectacular is with the Jingle Bell, Jingle BAM! Holiday Dessert Party. Included is reserved viewing, desserts, specialty beverages, a pair of 3D HoloSpex® glasses and more.
This one-of-a-kind holiday experience for your entire family will be at Disney's Hollywood Studios from November 14 through December 31. Don't miss out on these magical memories.