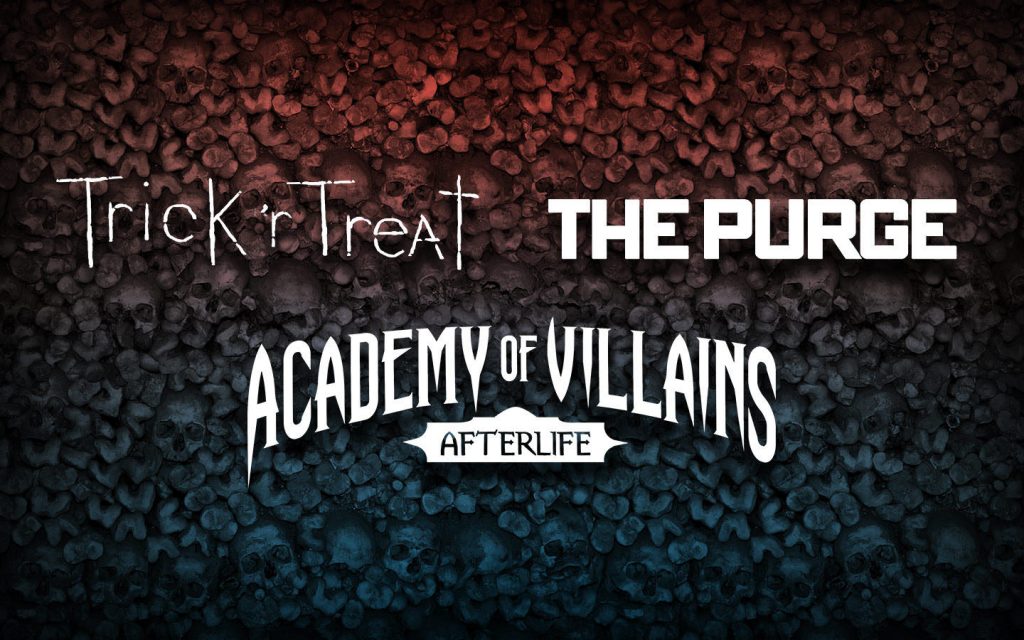 There is one aspect of Universal Orlando's Halloween Horror Nights no one can escape… the SCARE ZONES. They're the first and last things you'll experience, and it's Universal Studio Orlando's chance to make sure there is no way to hide from the scares.
This Halloween Horror Nights, we're inviting you to join the celebration of blood and bone at what can only be called The Festival of the Deadliest – an ancient tradition from the depths of where nightmares are born.
A gathering of the most unearthly, hellish terrors has emerged from the darkest corners of despair. It calls to those who long for the thrill of the scare and wish to have their fears made real. You'll be drawn like moths to a flame, and once you join this hallowed celebration, your nightmares will never end.
You'll find the heart of the Festival on the streets of Hollywood in Universal Studios Florida, but its claws have spread throughout Horror Nights. Here's what awaits you every night…
Trick 'r Treat
First up, it's time to make sure everyone understands the rules of this haunted holiday. Get a proper Halloween education in our Central Park scare zone inspired by the film Trick 'r Treat. Universal is excited to have Sam visit and make sure we follow the rules of Halloween.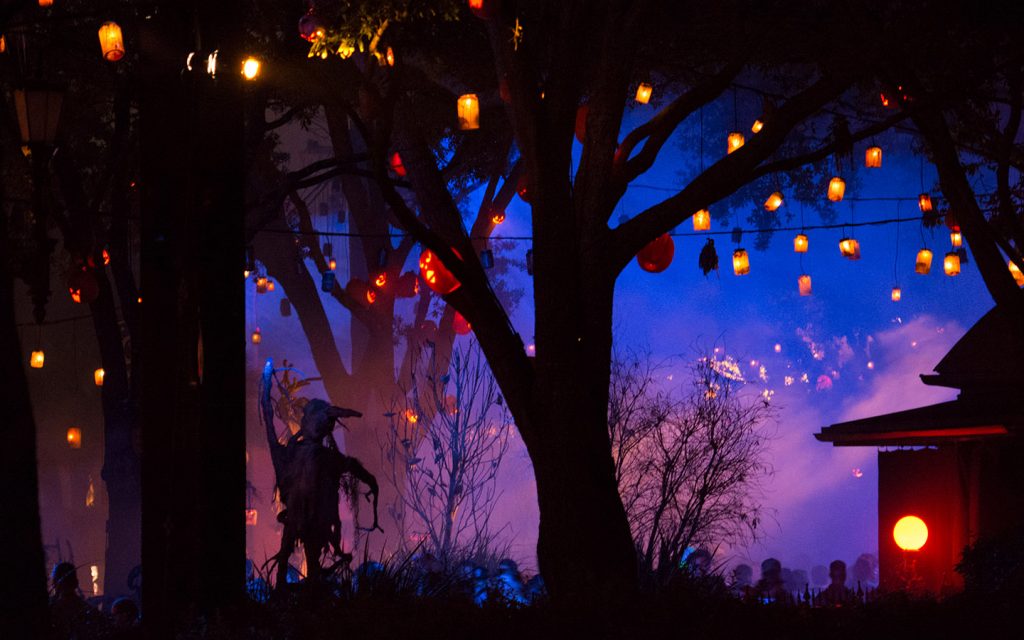 The Purge
Next up, you have a returning story to New York streets with The Purge. This time, the approach was to create a zone that showed how Universal thinks the events of a Purge night might play out in their streets.
There are some fan favorites returning such as our auction and a very polite gentleman. We also have some new surprises in store. For example, how do you clean up all the mayhem on the streets during a Purge night? Visit the clean-crew up crew with their trusty wood chipper to find out. Just don't get too close…
Altars of Horror
Near the front gate, on Avenue of the Stars, you have Altars of Horror. For us, this zone is very exciting because Universal is bringing something to the streets for horror fans that they have never done before.
In this zone, they're taking some of the larger than life characters featured in this year's houses, and letting them have their own scare zone. A lot of work goes into bringing these iconic film characters to life in our houses. Now you'll have the opportunity to get an even better look at them.
Invasion!
Set in a time decades ago, the docks in San Francisco find themselves the victim of an INVASION! Visitors from far beyond have crashed their vessel, and are now wreaking havoc on the streets of San Francisco.
They aren't just here to destroy; these invaders are also on a mission to learn everything they can about us humans. Careful, or you may find yourself on the experiment table at the mercy of an alien scientist.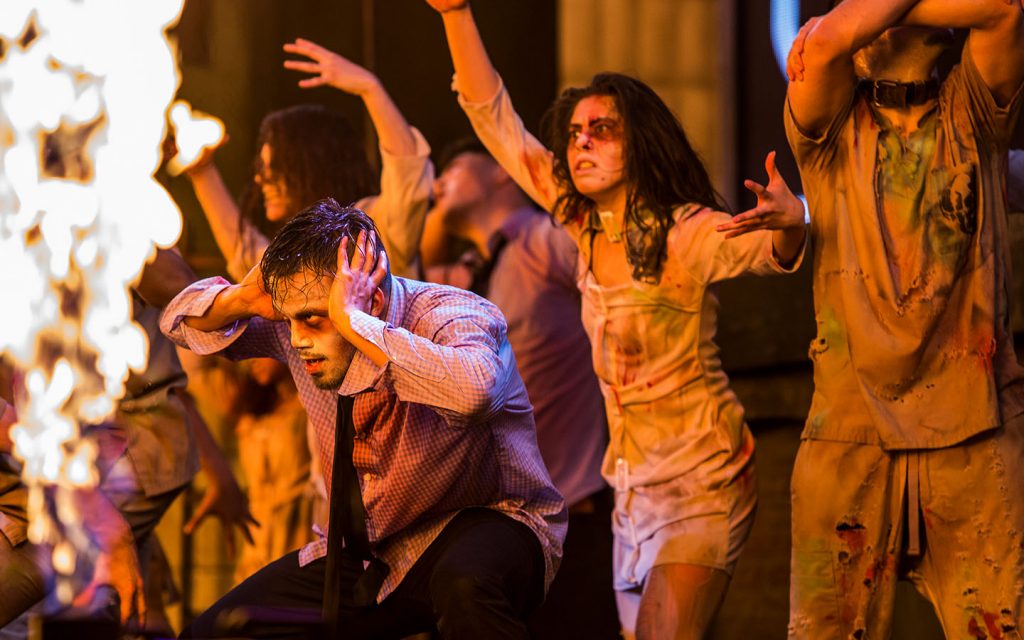 Roaming Hordes
Lastly, no Halloween Horror Nights would be complete without roaming hordes. This time, it's the smell of the greasepaint, the roar of the chainsaw. Unhappy with how popular culture has made clowns scary, this grotesque gang of gigglers has risen from the grave determined to show the world that if you want scary clowns, they're going to make sure you get your worst nightmare.
ACADEMY OF VILLAINS: AFTERLIFE
But wait! There's more. The question is, "can you handle more?" we're happy to share ACADEMY OF VILLAINS: AFTERLIFE will be returning to put on an all-new killer performance. This group of powerhouse artists will make you bear witness to what happens after we leave this life. They're going to give you one mind-blowing and shocking dance performance that will escort you from this world to the great beyond.
Pick up your tickets today—we'll see you out on the streets!