Tucked away inside New Fantsayland at Disney's Magic Kingdom Park, you will find Be Our Guest Restaurant. The restaurant is a dream come true for a fan of the Beauty and the Beast film. You feel as though you have stepped right into the story!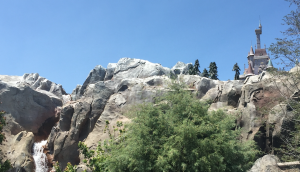 The restaurant has three main dining areas, the main ballroom is the setting where Belle and beast shared their first dance together in the movie. This room is a romantic and beautiful spot to dine underneath the shimmering chandeliers! Next you can dine in the gallery. This is a very nice and quite room to enjoy your meal. On the walls are gorgeous photos of all of Belle and Beast's adventures and in the center of the room sits a beautifully detailed music box softly playing beloved songs from the film. The third dining space is the West Wing. This room is more dark than the first two with ripped curtains, flashing lightening outside the window and even the infamous enchanted rose. It is defiantly a unique location to enjoy your meal!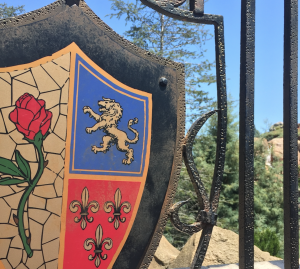 For food here at Be Our Guest, visitors can enjoy a selection of French influenced dishes such as the croque monsieur, French onion soup, or braised pork.
My personal favorite is the braised pork, this dish is marinated in coffee for 24 hours, the meat is tender and so full of flavor.
We highly recommend Be Our Guest for your next visit to the Walt Disney World Resort. The memory of dining in the Beast castle is one you and your family will never forget!