The annual Epcot International Food and Wine Festival is a culinary paradise and many avid festival fans look forward to the event year after year! With so many food and drink offerings to try, the 'Eat to the Beat' concert series as well as many culinary and beverage seminars you can easily devote a full day of your vacation just to experiencing everything the Food and Wine Festival has to offer! For families with younger kids I'm sure this sounds like a wonderful time for grown-up fun. But what about younger guests?
Many families with young children often avoid events such as the Food and Wine Festival, thinking that their kids would have no interest in the event. However, the truth is there is plenty of fun and exciting things your kids will love to experience as you enjoy the festival! Disney's main focus is always on family and finding ways for everyone in your party of all ages to have fun together. With that philosophy in mind Disney has crafted the Food and Wine Festival to include many fun and engaging experiences for younger guests! Here are a few of the fun offerings kids will love!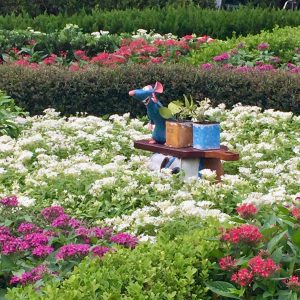 Remy's Hide and Squeak Scavenger Hunt
Featuring Remy from Disney Pixar's Ratatouille, Remy's Hide and Squeak Scavenger Hunt is a wonderful activity that engages kids in exploring Epcot's World Showcase! You can purchase a scavenger hunt package for $8.99 (plus tax.) The package includes a map of the World Showcase and a sheet of Remy stickers. Each World Showcase Pavilion has a Remy figurine hidden. Each hidden Remy features a different cooking ingredient. Using the stickers and map guests can match Remy's hidden ingredients to the corresponding pavilion they found him in. Once your map is complete it can be redeemed for a prize! While your kids enjoy searching for Remy in each county you visit, you can enjoy savoring your food and wine items!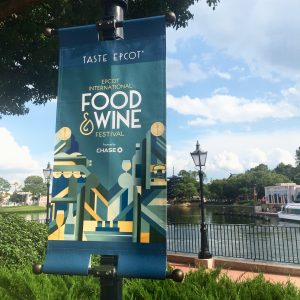 Agent P's World Showcase Adventure  
If your kids are fans of the hit Disney Channel show Phineas and Ferb then they are sure to love Agent P's World Showcase Adventure featuring the show's popular character Perry the Platypus Aka Agent P. Kids can be recruited for missions at kiosks located near the entrance to the World showcase promenade. Your young agents can be given an official FONE – code for Field Operative Notification Equipment to use, or opt to log in using your own smartphone. Once set up with their device they can receive their missions and search for clues throughout the World Showcase. The experience even includes interactive elements that children can activate and unveil special characters and surprises throughout the park! Similar to Remy's Hide and Squeak Scavenger Hunt this activity also encompasses the entire world showcases promenade, giving adults plenty of opportunities to sample festival offerings while kids enjoy completing their missions.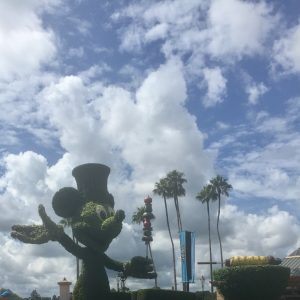 Kidcot Fun Stop
Kidcot Fun Stops are located in each pavilion of the World Showcase. Kids are given a free Duffy the Disney Bear or Perry the Platypus mask on a stick that they can color and create fun crafts with. At each pavilion children will receive a stamp on their mask representing that country. In some countries cast members can even write your child's name in their native language. This is a great learning opportunity for kids to discover about new countries and cultures in a fun and exciting way!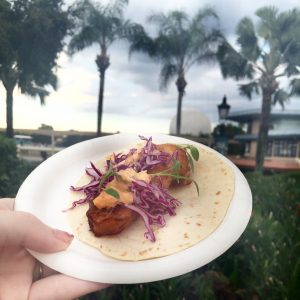 'Try It' Festival Items
Who said trying new foods was just for grown-ups?! Get even your pickiest eaters excited to sample new foods with the Food and Wine "Try it" items. Be sure to pick up your Food and Wine Festival Passport guide to see the menus for each festival market place. On the menus you will notice a "Try it" logo next to a few select items. These offerings where picked by Disney chefs as being items that could be of interest to kids. Broaden your child's culinary taste with these foods from around the world!
As you can see there is so much to experience for both adults and kids at the Epcot International Food and Wine Festival. We hope to see you and your family at this year's event!