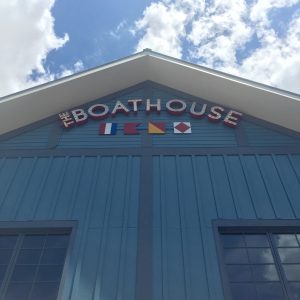 The Boathouse, located at Disney Springs at the Walt Disney World Resort in Orlando Florida is a wonderful and unique dining experience! As the restaurant's name implies The Boathouse features nautical theming accompanied by some amazing food.
Something that makes The Boathouse stand out, they are part of the only restaurant group in the country that obtains their own USDA certification. All of the ingredients and products that go into their meals have to meet the highest standards of quality that they set for themselves.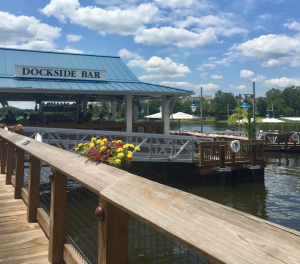 Everyone in your party is sure to find something on the menu they enjoy. As the nautical theming suggests, The Boathouse serves amazing seafood. New England Lobster Roll, Cedar Planked Gulf of Maine Salmon, Broiled Wild Caught Swordfish Steak and Grilled Fresh Fish Tacos are just a few of the wonderful seafood selections served here.  They also have an amazing seafood raw bar. But don't let all the seaside touches fool you, there is plenty on the menu for land-lovers as well! The Boathouse is also well-known for their steaks and burgers featuring USDA Gibsons Blue Star Heritage Angus Beef.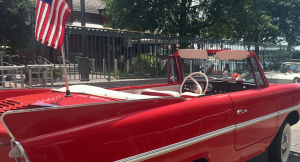 After your meal, if you are looking for an unique experience, be sure to check out The Boathouse's amphicars. What is an amphicar? It's just like a regular car but it has the ability to also transform into a boat and drive right into Lake Buena Vista! Definitely a one-of-a-kind experience that you and your party will never forget!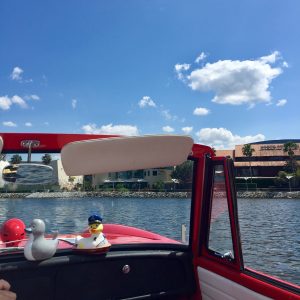 With an amphicar ride you can enjoy a 20-minute cruise around Lake Buena Vista and take in the sights of Disney Springs. The Boathouse is the only place in the world that offers the experience of riding in one of these amazing vintage amphicars! The current price for this rare cruise is $125 per car. A great tip if you are interested in taking a ride and plan to dine at the Boathouse during lunch hours (11:00 am – 3:00pm), on your receipt you will receive an exclusive offer for $25 off an amphicar ride.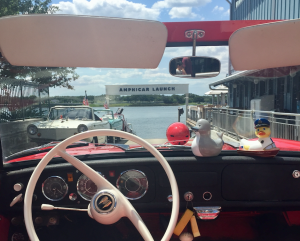 Consider visiting The Boathouse on your next Disney World vacation! You and your family and friends are sure to have a wonderful experience at this unique Disney Springs location!