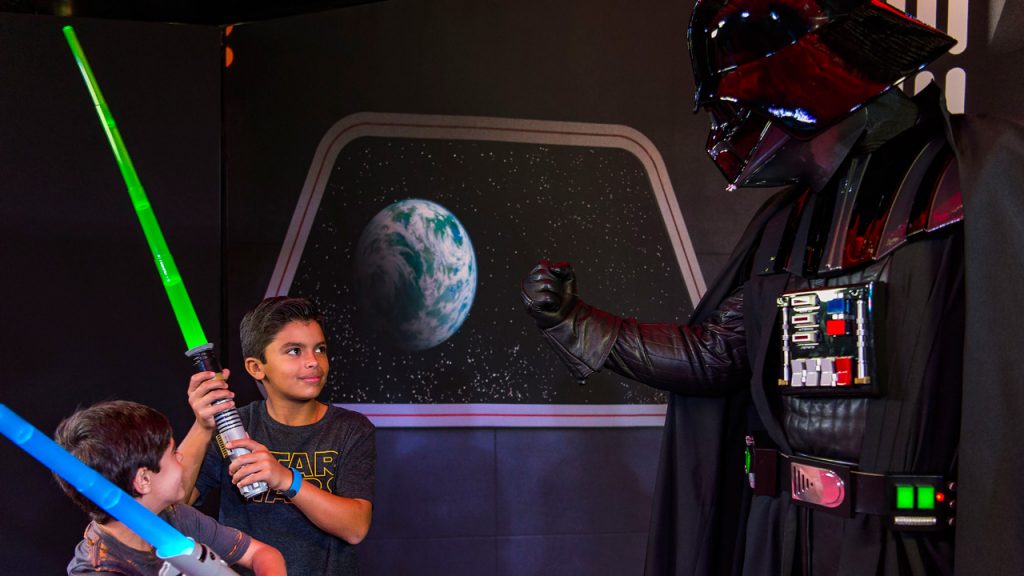 When Star Wars Day at Sea returns on 15 special Disney Cruise Line sailings aboard the Disney Fantasy this January through April, you'll have more opportunities than ever to meet your favorite Star Wars characters on a Disney cruise.
New in 2018, you are guaranteed a time to meet and take photographs with C-3PO and R2-D2, Chewbacca and Darth Vader.
These encounters are just some of the ways you can celebrate the legendary adventures and iconic characters from the Star Wars galaxy. The event features a full day of fun, including Star Wars-themed family and youth activities, plus a deck party spectacular with an extraordinary fireworks display.
For a glimpse at the day's epic fun and some of the other Star Wars characters you may encounter, take a look at this video…