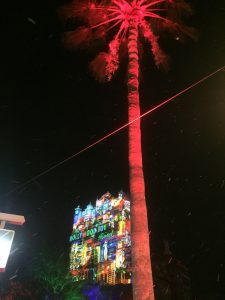 This past week I had the opportunity to attend a special annual passholder event at Hollywood Studios. This event featured the new Christmas projection show, Sunset Seasons Greetings! The show features projections on the Hollywood Tower of Terror. With Disney magic this typically eerie looking Hollywood Tower hotel is completely transformed into scenes such as a Christmas cottage and even Santa's toy workshop. It truly is a sight to see, the technology used in the show will blow you away.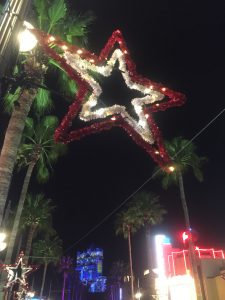 The show also brings to life all of Sunset boulevard with lighting effects and transforming billboards that play short videos clips leading up to the next projection sequence on Tower of Terror. To add to the Christmas atmosphere, it even snows in the middle of Florida!
This new presentation adds a little extra holiday cheer to your Disney vacation. You and your family will want to be sure to check it out this Christmas season!