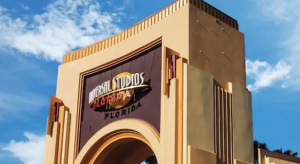 Universal Orlando is a vacation like no other! Here you can experience the magic of film-making and step-inside some of your favorite movies through themed lands, rides, and shows! The Resort offers something for all ages and interests, so everyone in your traveling party is sure to find something they enjoy.
During the Christmas season, Universal gets all decked out with special holiday offerings. This year they have raised the bar very high with more Christmas offerings than ever before! Let's take a look at two of the main holiday attractions that are our favorite this year!
The Magic of Christmas at Hogwarts
Hogsmeade is decorated for Christmas this year and looks amazing! The creative team at universal wanted the decorations to fit the storyline of the area. Hogsmeade is a town full of many magical and mystical businesses. When the team was planning which decorations would adorn the area of Hogsmeade, they wanted to keep that feel of this being a real, working town. They made sure that the decorations that graced each shopfront fit into the theme of that specific store or business. The attention to detail is incredible! The beautiful holiday decorations are just a pre-show to what guests can experience at night in Hogsmeade! Come nighttime the Hogwart's castle comes to life with a breathtaking holiday projection show called, The Magic of Christmas at Hogwarts.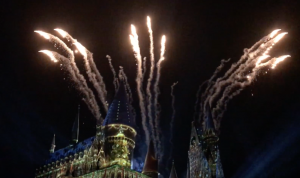 The show uses state-of-the-art projection mapping technology and is truly filled with magic! As the lights dim the show begins with caroling ghosts singing classical Christmas hymns.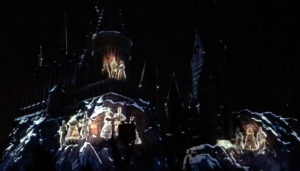 Guests are then taken on a captivating journey as wizards fly past on broomsticks and decorations magically appear on the iconic castle! This show is a must-see when visiting Universal at Christmas time!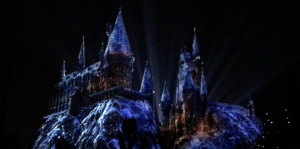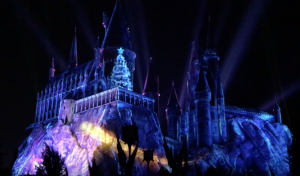 Watch the full show in our YouTube Video,
Universal's Holiday Parade featuring Macy's
Our next pick for our favorite Christmas offerings is Universal's Holiday parade featuring Macy's. This parade gives a nod to the famous Macy's Thanksgiving Day Parade.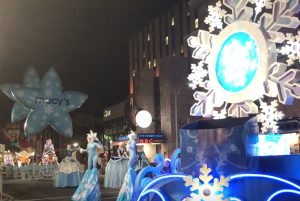 Watching the Thanksgiving Day Parade on TV is a tradition for many families, and here at Universal you can get a taste of what it's like to be there in person and see those famous balloons float down the street for yourself!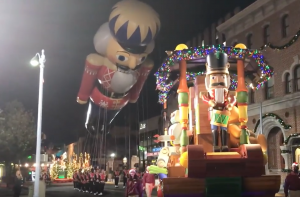 Universal's Macy's Parade has been an annual offering for a number of years, however this year the creative team at universal has stepped in and made their mark on the parade. Now along with the classic Macy's Thanksgiving Day Parade elements we love, the parade also features many of our favorite Universal characters. Characters from, Despicable Me, Madagascar and Shrek can all be spotted in this festive parade.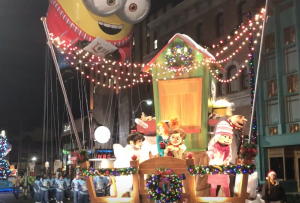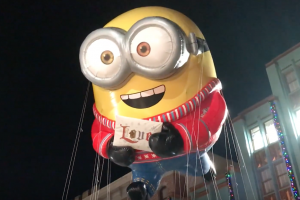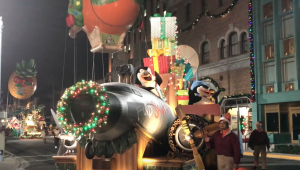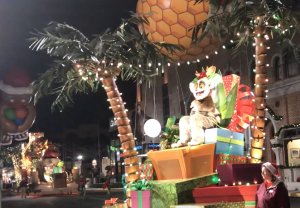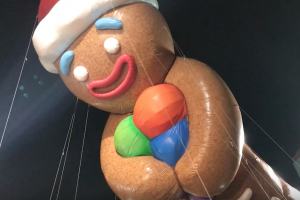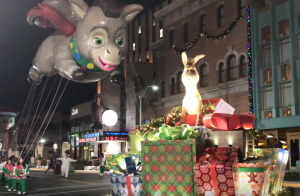 Just like the Macy's Thanksgiving Day Parade in New York, even Santa Claus makes a special appearance!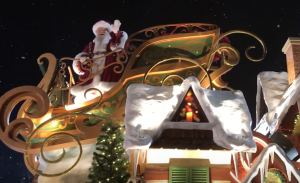 The parade is fun, energetic and has a great balance of traditional Christmas, along with modern Universal favorites!
Watch the Parade on our YouTube Channel,
Part 1:
Part 2:
Be sure to plan a holiday visit to Universal Orlando to experience all these great offerings for yourself. Our team at Kingdom Magic Vacations is always ready to help you plan your future trips! Have a Merry Christmas!