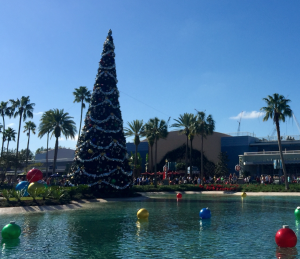 Have you ever wondered what it is like being at Disney World for Christmas? What is it like not being at home? How are the crowds?
For years my family and I have always visited Disney around the holidays, typically the first week in December. Visiting Disney this time of year, allowed us to experience all the wonderful additions and Christmas experiences offered in the parks! Coming to Disney during this magical time of year became a family tradition. However as many times as we visited during the holiday season we had never come for the actual week of Christmas. This year we decided to go for it!
We set out on our holiday adventure and drove to Disney World on Christmas Day. We had no idea what to expect. Being away from home for Christmas was a different experience for us. We have been having a wonderful time and have been very surprised about some things! Here's some of our experience: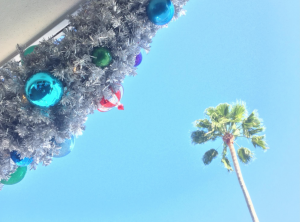 Will it feel like Christmas?
Something a lot of people wonder when traveling away from home during the holidays is, will it feel like Christmas? We are from the north and are use to snow on the ground and heavy winter coats, but this Christmas has been celebrated in tee shirts! For us Christmas in paradise has been wonderful. Yes it is very different. It is crazy to talk to our family back home and hear that it is 12 degrees while we are wearing flip-flops, but once you are here Disney has so many holiday offerings and exclusive festivities that you are sure to be in the Christmas spirit!!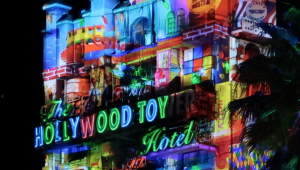 Crowd level
Probably the thing we were most concerned about was the crowd level. I had always heard that Christmas week in Disney is the absolute busiest week out of the year. We wondered if we would be able to do anything or if each attraction would be too long to wait for. Well I have to say we are so surprised and very happy that we have not felt any day like the parks have been very crowded. Of course Christmas Day is the most popular day of the year to come to Disney and Magic Kingdom did reach capacity on Christmas Day but other days this week no parks have reached capacity. While yes this is a very busy time with the use of the My Disney Experience app, if you are staying on property at a Disney Resort, you will be able to make your fast passes up to 60 days in advance for the rides that you really want to do so you can guarantee getting to experience them. Also Disney does a wonderful job with managing crowds and we have never felt overwhelmed or like the park was too crowded. Disney even opens select seasonal attractions such as Stitch's Great Escape at the Magic Kingdom that are not typically open. These additional attractions give guests more to do on some of the busier days therefore helping with the crowd level.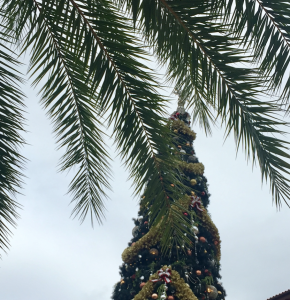 Disney is truly magical during The holidays. You will definitely feel the Christmas spirit, all you need is a little planning ahead of time in order to ensure that you will see and do everything that is important to your family. We will definitely be back for another Christmas week in the future!