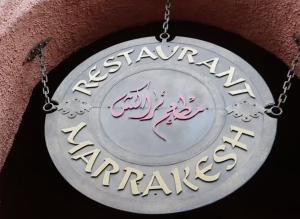 Restaurant Marrakesh is located in Epcot at the Walt Disney World Resort. The restaurant is a hidden gem, tucked away in the back of the Morocco Pavilion at Epcot's World Showcase.
World Showcase is a celebration of cultures and countries around the world. My personal favorite Pavilion happens to be Morocco. The Pavilion is incredibly detailed, walking its streets you feel completely transported. While dining here we learned that the King of Morocco was so honored that Disney wanted to feature his country in Epcot that he sent his personal architects to help design the Pavilion. The authenticity is certainly seen in the details of the beautiful tile work and designs of the buildings.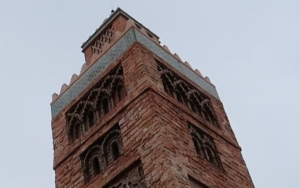 While dining in Restaurant Marrakesh you are surround in the colorful and intricate beauty of the Moroccan culture.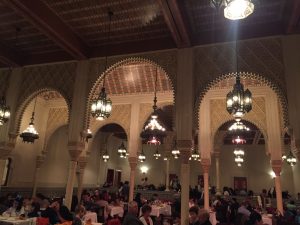 I always find that you can get a reservation here even last minute because it is such a hidden gem not known by many people. The service here is always spectacular, the waiters are all very knowledgeable about the menu and can make excellent suggestions. The staff is all very attentive and takes excellent care of everything you need throughout your dining experience.
The menu offers something for everyone. On my most recent visit to restaurant Marrakesh I had the Lemon Chicken. It was amazing! I would order this meal again in a heartbeat. The chicken was so flavorful and tender. It melted in your mouth! Other menu offerings include, Shish Kabobs, Roasted Lamb, Mogador Fish Tagine, and a very popular menu item the traditional Moroccan couscous served with your choice of a selection of proteins. I have always loved everything I ever tried here!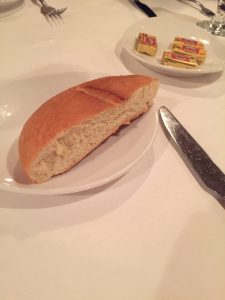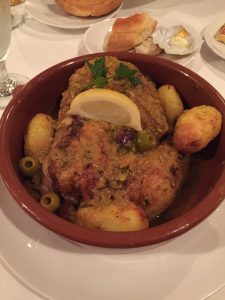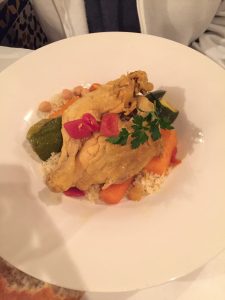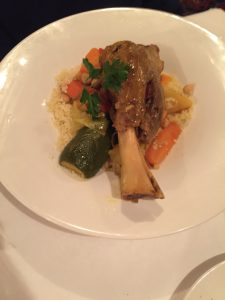 As you dine, periodically throughout your meal you can enjoy the live entertainment! The show begins with traditional Moroccan music and then a belly dancer preforms. The dancer even gets the children involved and invites them to join her onstage to learn dances from the Moroccan culture, making for a very special and one of a kind memory.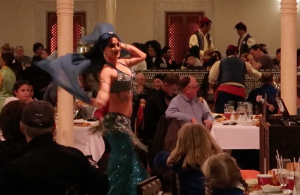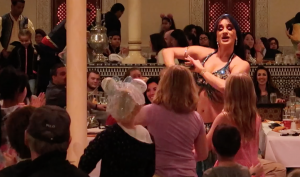 I always enjoy my meal at Restaurant Marrakesh. I highly recommend this dinning location. Check it out for yourself on your next Disney World vacation!