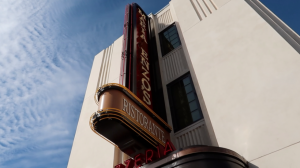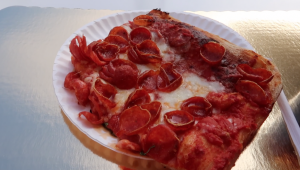 Pizza Ponte is one of the many new dining locations recently opened at Disney Springs. Pizza Ponte is one third of the new restaurants introduced as part of the 'Patina Restaurant Group.' All 3 of these new restaurants are connected together and each provides their own take on Italian cuisine. Pizza Ponte is the quick-service restaurant serving Italian cuisine in a relaxed, laid-back, counter service atmosphere. Next door guests looking for a table-service experience can visit Maria and Enzo's. And in just a few days Enzo's Hideaway Tunnel Bar, a speakeasy type of bar and lounge will open, completing this trio of brand new Disney Springs eateries!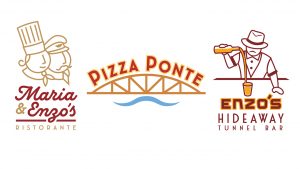 Before we talk about the amazing food let's first talk about theming! If you are familiar with the Disney Parks then it is no surprise that Disney gives incredible theming and backstories to everything they do. When Disney Springs began its transformation from Downtown Disney to Disney Springs, Disney made sure to give the area a storyline of being a Floridian Springs town that in recent years many restaurants and shops built up around the natural wonder. If you have visited Disney Springs recently then you know that this is truly the feeling you get as you shop and dine around the area. You don't just feel like you're at a giant outdoor mall, you feel as though you are on a vacation within your vacation to a sunny Floridian community.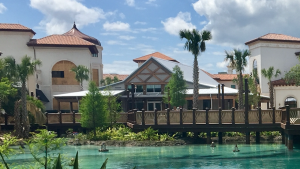 When Disney set out to make this new trio of Italian dining locations they wanted to give these establishments stories that would tie them into the Disney Springs experience. Disney made the building that is home to these new eateries an abandoned airport that has now been remodeled as restaurants! The theming can be noticed in details throughout the building. The first of these details can be seen as soon as guests check in for their meal at Maria and Enzo's. The hostess station has a passenger check-in sign behind the podium.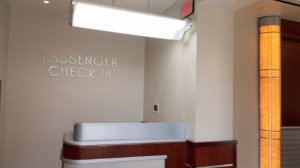 The floor plan also suggest that this building was once an airport. While I visited Disney Springs I was given the opportunity to tour the inside dining room for Maria and Enzo's, it is opened and inviting. The airport theme continues inside as posters on the wall advertise travel destinations. The vibe of the restaurant evokes the spirit of adventure!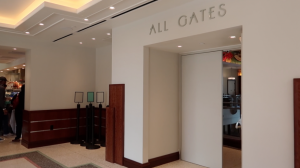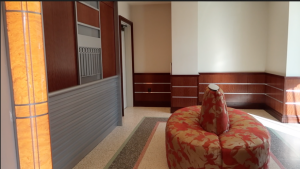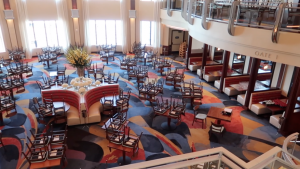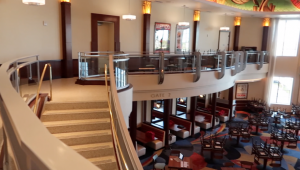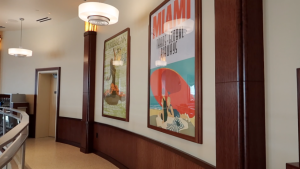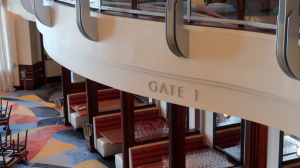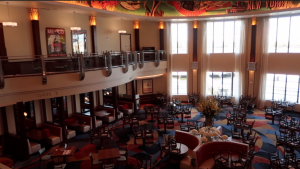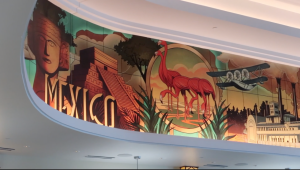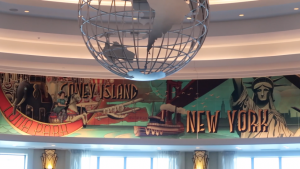 The staff at these restaurants are all cultural representatives from Italy making this experience a unique authentic exchange! I enjoyed chatting with some of the staff about what part of Italy they were from. Everyone was so friendly and excited to share stories from their home land.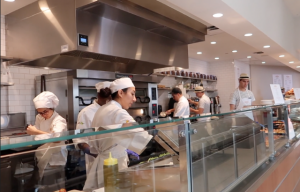 Alright so now let's talk about the food. While on my most recent visit to Disney Springs I got to enjoy a slice of pizza at Pizza Ponte. It was a great value for the price and very delicious. If you are familiar with the pizza at Via Napoli the Italian restaurant in Epcot's World Showcase that taste is what this pizza reminded me of! Just like at Via Napoli this restaurant actually imports the water used to make the dough directly from Italy making it truly authentic.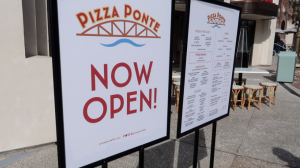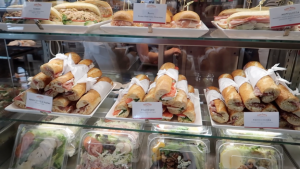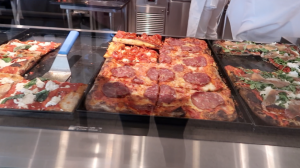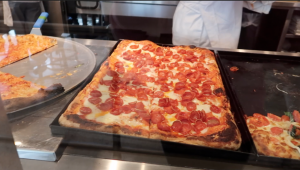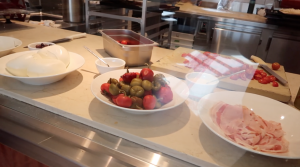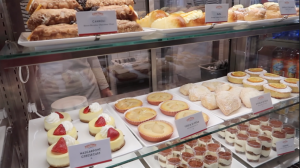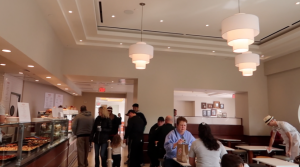 I really enjoyed my meal at Pizza Ponte. I will absolutely be back again and I can't wait to enjoy the restaurant's sister locations, Maria and Enzo's and Enzo's Hideaway Bar on a future visit! To take a closer look at these new locations, join me in our New YouTube video as we explore the areas theming and dine at Pizza Ponte!