Spring is in the air and the Epcot International Flower and Garden Festival is getting ready to kick off on February 28, 2018 and will run through May 28, 2018. The festival will feature character topiaries, vibrant gardens and floral displays and even offer outdoor kitchens selling food and beverage items with a fresh, springtime twist!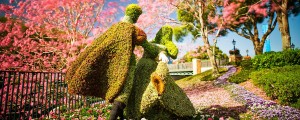 A popular activity at the festival each year is the Egg-stravaganza scavenger hunt. We are excited to announce that the Egg-stravaganza is returning to the Epcot International Flower & Garden Festival from March 16 through April 1. Guests can Purchase a map for $5.99, plus tax. Once you have picked up your map the fun begins as you search for hidden Disney character-themed "eggs" around world showcase. Your map will come with a pack of stickers. Once you have spotted a character egg in a particular location you can use the corresponding sticker to mark where that egg is located.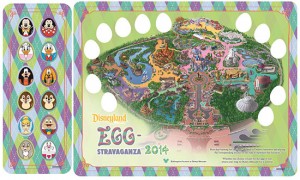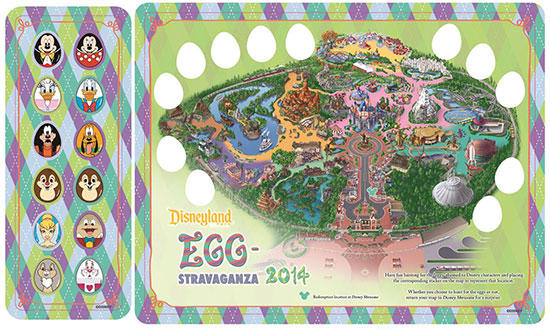 Once you have found all of the eggs and completed filling in your scavenger hunt map with the stickers, you can then show your finished map in Disney Traders and receive a special surprise. In years past these prices have been miniature character-themed plastic eggs. These are so fun to collect and make a wonderful Easter decoration to bring back home!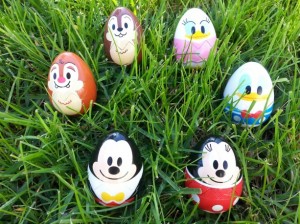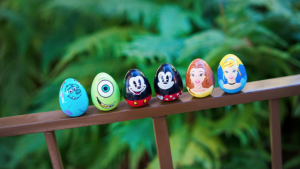 This year's Flower and Garden Festival will introduce a second scavenger hunt activity as well! This new hunt is called Spike's Pollen Nation Exploration. The hunt is a Honey Bee Scavenger Hunt!
The backstory for this hunt is that Disney's favorite honey bee, Spike has been pollinating his way around the festival. Similar to the Egg-stravaganza, guests can purchase a garden map and stickers at the Port of Entry shop ($5.99, plus tax). Once you have your map you can begin your quest and search around Epcot for plants Spike has pollinated. These special plants will be identified by Spike and a Spike's Pollen Nation Exploration plant stake. Once you have completed your hunt and filled in your map with the corresponding stickers you can return to a participating shop and show your map for a surprise reward!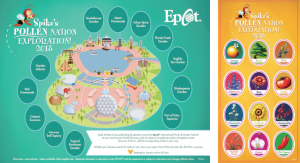 These scavenger hunts add an exciting layer of fun to the Flower and Garden Festival. It is also a wonderful activity to keep kids entertained while parents can explore parts of the festival that interest them. We have been long-time fans of the Egg-stravaganza and are so excited to see the 2018 version. We also can't wait for the new experience this year of Spike's Pollen Nation Exploration! There is something for everyone at Epcot's International Flower and Garden Festival! We hope you come out to the 2018 Epcot International Flower and Garden Festival and experience all the fun and beauty that it has to offer!