Epcot's Newest Festival has returned for its second year, The Epcot International Festival of the Arts! Epcot at the Walt Disney World Resort in Florida is a wonderful celebration of culture and innovation. Throughout the year, Epcot features incredible festivals that take place in the park. These festivals are included in guest's regular park admission and are fan favorites for many visitors. Some park goers even plan their Disney vacation based around when their favorite festival is taking place!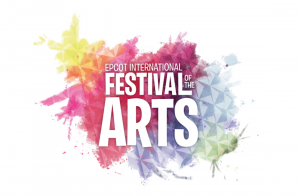 Epcot International Food and Wine Festival
In the fall, Epcot becomes a culinary paradise during the Epcot International Food and Wine Festival! The event features marketplaces throughout the World Showcase and in recent years even throughout Future World. At these marketplaces guests can purchase sample-size portions of food and beverage offerings from around the world. The festival is a great way to try something new without committing to purchasing an entire entrée at a restaurant. It's a wonderful way to discover new cuisines that you will enjoy and get ideas for meals to create at home! The portions and prices allow guests to try multiple items throughout the festival. There are also special events such as cooking demonstrations and celebrity chef appearances! The Food and Wine festival is a fan favorite! The event has a large following of fans who have made attending the annual festival their yearly tradition!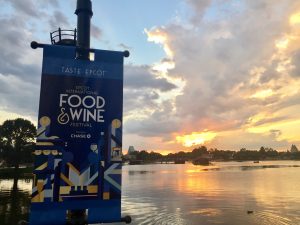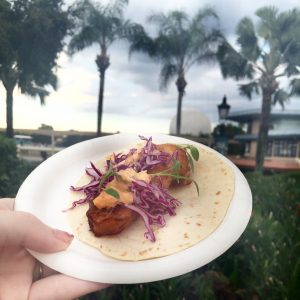 Epcot International Festival of the Holidays
When the holidays arrive, Epcot gets in the spirit of the season with the Epcot International Festival of the Holidays! This festival celebrates holiday traditions from around the world through, food and beverage offerings, live entertainment, specialty merchandise and more. You are sure to be put in the spirit of the most magical time of the year!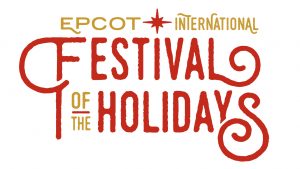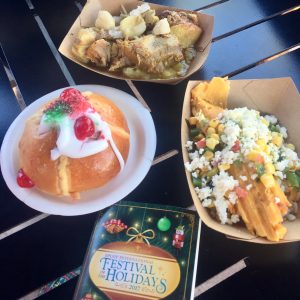 Epcot International Flower and Garden Festival
Once spring has sprung Epcot is in full bloom with the Epcot International Flower and Garden Festival! This event transforms the park with vivid colors and sights everywhere you look. Throughout the entire park guests will find topiaries and floral scenes depicting popular Disney characters. Gardening demonstrations are also available as well as special appearances by stars from HGTV and more! A few years back Epcot enhanced this great festival with the introduction of food and beverage marketplaces. These food and drink items all have a fresh from the garden twist!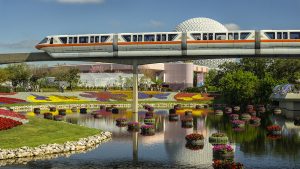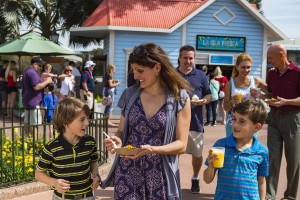 Epcot International Festival of the Arts
Epcot's newest festival, the Epcot International Festival of the Arts debuted in January of 2017 and was an instant hit with guests. Due to the festival's popularity, it is back for its second year! The festival is a celebration of all mediums of art including visual arts, preforming arts and even the culinary arts! This year's festival runs from January 12 – February 19, 2018. Let's take a look at some of the fun things guests can see and do at the 2018 Epcot International Festival of the Arts!
Visual Arts
There are many forms of visual art represented at the festival. Throughout Epcot, guests will find festival booths selling original paintings and prints. At some of these booths you can even meet the artist and get your print signed in person! A few of the artists at the event even sell Disney inspired paintings. These beautiful works of art are a wonderful souvenir to take home and remember your trip! Artists can also be spotted in action creating their masterpieces throughout the event. Some artists paint on easels and canvas, some can be spotted working on massive murals and even chalk artists can be seen transforming the pathways in Epcot with life-like 3-D chalk Art! It's safe to say during the festival every inch of Epcot is covered in amazing art for guests to enjoy!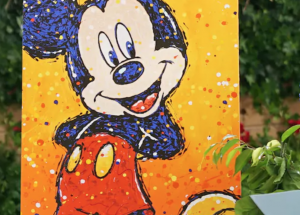 Performing Arts
Performing arts have a strong presence at this year's festival! In Future World guests can encounter some unique street performers including some living statues! On the Fountain of Nations Stage in Future World guests can watch everything from breathtaking acrobatic shows to talented singers and bands! Also on the Fountain of Nations Stage, one artist combines visual arts and performing arts as he paints and dances to music at the same time! After he completes each masterpiece visitors will have the opportunity to purchase the original artwork that they just got to watch being created in front of their eyes!
The icing on the cake when it comes to live entertainment offerings hands-down would be the Disney on Broadway Concert series! Talented artists who star in some of Disney's most popular Broadway shows give wonderful performances at the American Gardens Theatre in World Showcase! The concerts are a "must see" when attending the festival! You can view this year's concert lineup in our blog post here: http://www.kingdommagictravel.com/blog/2017/12/15/epcot-international-festival-arts-concert-lineup-announced/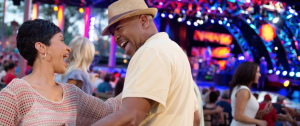 Culinary Arts
The third component of the Festival of the Arts is the culinary arts. Throughout Epcot guests will find marketplaces offering food and beverage items for purchase. All of these culinary creations have a creative twist to them! Every plate looks too good to eat. But we promise you, you will want to take a bite, because these items are also delicious! The artisan chefs perfect each item with care and attention to detail. These food and drinks are true works of art! You are sure to walk away with tons of ideas to add some flare into your own cooking back home!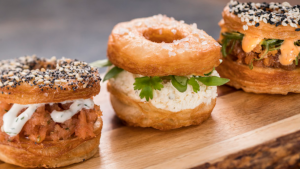 The Epcot International Festival of the Arts is an amazing addition to the Epcot festival lineup. The event is unique and includes such a wide range of offerings. Everyone in your party is sure to find something that they enjoy at this wonderful festival!