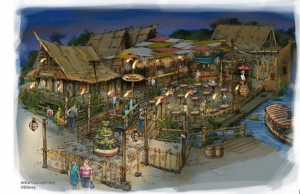 Disneyland has announced a brand new dining location coming to Adventureland at the Disneyland park! The New dining location will be named The Tropical Hideaway. The new addition will be taking the place of Aladdin's Oasis. Aladdin's Oasis was themed to Agrabah, the land from the Disney film Aladdin. The area in recent years had been used mainly just for special events and occasionally overflow seating on busy days in the park. Prior to Aladdin's Oasis the same area was once Tahitian Terrace. The area sits between The Enchanted Tiki Room and The Jungle Cruise. Now we know that this section of the park will be reimagined and we are looking forward to seeing what Disney does with this little nook of Adventureland!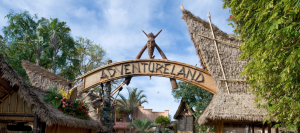 Disney has released some concept art and some teasers as far as the theming of this new dining spot! We know that the area will be themed to a popular rest stop for Adventureland locals and weary explorers alike! Guests will be able to rub elbows with their favorite skippers in an exotic traders' market, featuring all of the sights, sounds and flavors of the tropics.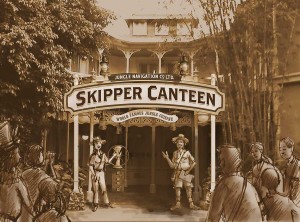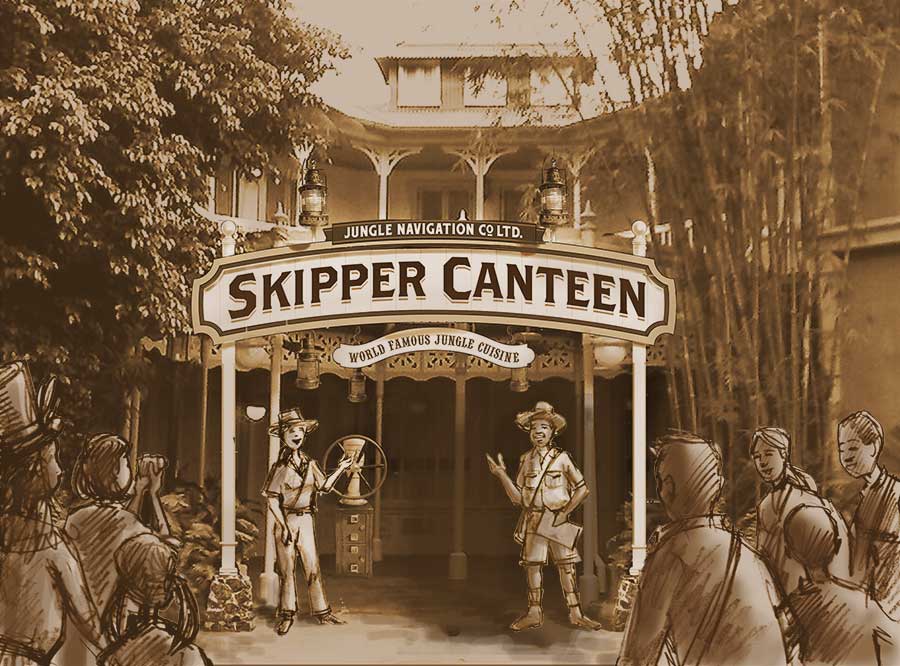 From the sounds of this information I am reminded of the Skipper Canteen restaurant located in Adventureland at Walt Disney World in Florida. The Magic Kingdom table-service restaurant has a tropical atmosphere and an exotic menu that is authentic to the islands! The restaurant also has a lot of tie-ins and nods to the nearby classic Disney attraction, Jungle Cruise. However from the information released by Disneyland we do know that the new dining spot coming to Adventureland will not be a table-service location. But perhaps the theming could be similar. We are excited for the new addition and can't wait to visit the Tropical Hideaway on future visits to Disneyland!