The Disneyland Resort in Anaheim California is one of my favorite Disney Vacation destination. There are many unique and authentic experience that are exclusive to Disneyland. Today I am excited to share my top 5 favorite things at the Disneyland Resort!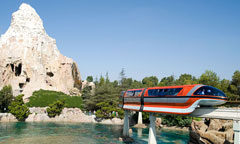 Indiana Jones Adventure
My favorite ride at Disneyland is the Indiana Jones Adventure! This attraction sits in Adventureland at Disneyland park. The ride's exterior is a giant temple and as you approach the entrance to the forbidden temple you are filled with the spirit of adventure! The queue line for this ride is so incredibly detailed. You are transported into the World of the famous archaeologist, Indiana Jones. Once you get to the loading station you will board a jeep and your bumpy, twisting and thrilling journey will begin. On your quest through the temple you will encounter rickety bridges, flying spears, fire effects, bats and even snakes… "why did it have to be snakes?!" The part in this attraction I love the most is when your jeep escapes in the nick of time from that iconic boulder! The Indiana Jones Adventure is fast-paced, action-packed and filled with excitement, make sure you join Indy on his adventure next time you're in Disneyland!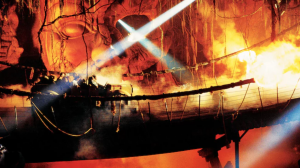 Animation Academy 
If you visited Disney's Hollywood Studios Park on the east coast at Walt Disney World in years past then you might remember the Animation Academy! The attraction was a drawing class that gave visitors the opportunity to learn to draw many beloved Disney and Pixar characters. This experience was always a must do for my family and myself when we would visit Hollywood Studios. We loved it so much we would actually take a class and then jump right back in line for the next class so we could draw another character! The drawing made for a wonderful souvenir to bring home. My family still has a very large collection of our artwork! The Animation Academy at Hollywood Studios closed its doors about 2 years ago to make ways for the Star Wars Launch Bay. Animation Academy had a special place in my heart so you could image my excitement that the experience still lives on out on the west coast at the Disneyland Resort! The Animation Academy is located inside Disney's California Adventure park.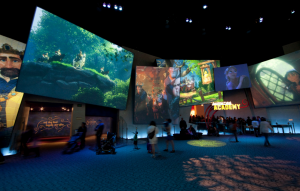 Frozen Live at the Hyperion 
Frozen Live at the Hyperion is a live action, Broadway-style production that performs at Disney's California Adventure park. I personally am a huge fan of live action theater and this show left me awestruck! I went back the next day to watch it over again, I loved it that much! Everything about this production was top-notch, the actors, the music, the costumes, the special effects, the elaborate sets, everything was on another level! I think it's safe to say the part of the show that leaves the entire audience wowed is when Elsa performs that famous anthem, "Let it go." This scene is so powerful and involves outstanding special effects. Elsa preforms this beloved song while suspended on a rotating staircase that stretch out over the audience. And with some Disney and theatrical magic Elsa costume even changes right before our eyes. You have to see it to believe it! This was hands down the best show I have ever seen in any theme park anywhere. If you are a fan of Disney's animated hit film Frozen or just appreciate theater you need to see the show!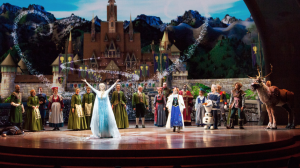 Storybook Land Canal Boats
Nestled back in Fantasyland at the Disneyland park you will find another one of my favorite Disney attractions, the Storybook Land Canal Boats! This attraction to me captures pure Disney magic! You board a bright, pastel colored boat and begin your cruise. You sail past miniature villages and scenes that depict classic Disney movies. Your guide narrates the voyage with wonderful Disney storytelling. We are reminded along the way of the inspirational and uplifting messages from our favorite films. This attraction is simply beautiful! Each time I ride it I notice something different!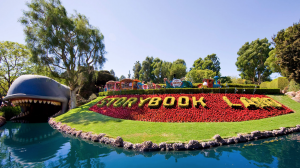 Disney Magic & History!
Number one on my list of favorite Disneyland things is not a ride or a show, instead it's a feeling. That sounds very cheesy to say but it's true! The thing that is most special to me about Disneyland is the history. As a mega-Disney fan, there is nothing like the feeling of being in a place filled with so much history and so much significance in the Disney story. Walking the streets, you are following in the footsteps of Walt Disney himself. All throughout the park there are reminders of the nostalgia and the magic everywhere you turn!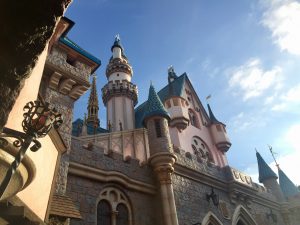 The above are a few of my favorite things about Disneyland but there are many more! Experience all that the original Disney park has to offer for yourself by planning a vacation to the Disneyland Resort. We here at Kingdom Magic Vacations are always happy to help you plan your next adventure!