Disney has announced that Pinocchio Village Haus, the quick-service dining location in Magic Kingdom will soon be becoming a buffet for dinner! The restaurant will still remain a quick-service location during the day, then for dinner shift over to a buffet, sit-down restaurant experience. This format is similar to how Be Our Guest Restaurant in New Fantasyland operates. Be Our Guest is a counter-service dining experience during the day and a table-service location at night.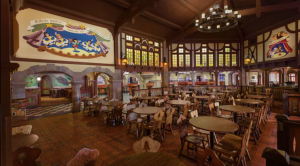 The new dining experience coming to Pinocchio Village Haus is to be called "Gepetto's Village Haus Buffet." The buffet meal will be priced at $22 per adult (guests 10 and up) and $12 per child. We know that we can expect Italian staples such as multiple salads, baked ziti, meatballs, pasta Alfredo, chicken parmesan, flatbreads, breadsticks, cannolis, and Italian pastries. An opening date is still yet to be announced.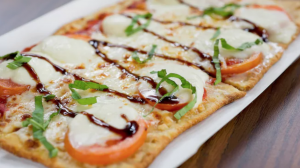 This announcement personally has me very excited! Pinocchio Village Haus for a long time has held the spot of being my favorite quick-service spot in Magic Kingdom. I love their selection of menu offering, especially their artisan flatbreads. Aside from the menu I have always been a fan of Pinocchio Village Haus for its unique atmosphere. You are right in the heart of Fantasyland. If you can grab a table inside by the windows you actually get to overlook the It's a Small World attraction as you dine!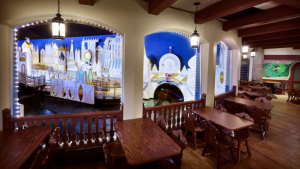 For a very unique spot to sit, I like to head to the restaurant's second floor. This is one of my best tips, to dine upstairs at Pinocchio's, the staircase that leads to the additional seating area is kind of tucked away and there is not too much signage that advertises for the additional seating. Because of this I have found this upstairs area is always very quiet. My family and I have dined here in the past and been the only people upstairs even on the busiest day! Upstairs you will also find a doorway for seating on the upstairs balcony. This deck is also just as private typically since not many people know it is there. It is a great hidden gem that offers a breathtaking birds-eye view of Fantasyland! You can always ask a cast member if you need help finding this tucked away staircase!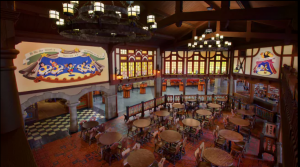 I am really looking forward to enjoying a new type of dining experience at this great location! Contact our team today to plan your next vacation to Disney World or wherever your travels take you! We are excited to help you create memorable travel moments!