Netflix's supernatural adventure thriller "Stranger Things", will be brought to life at Universal Orlando's Halloween Horror Nights! Guests will experience the suspense and supernatural frights from Season 1 of "Stranger Things" in a new harrowing maze. Universal has stated that they are very excited to be working closely with Netflix in order to give Halloween Horror Night visitors an immersive experience! These new offerings will immerse guests into the "Stranger Things" world by recreating some of the show's most iconic scenes, 80's settings, and most loved characters. The experiences will faithfully follow the storyline, starting off on Mirkwood and then quickly moving to inside Hawkins National Laboratory where things have gone terribly wrong. From there guests will experience all the most memorable scenes and settings from the show while being hunted at every turn by the Demogorgon.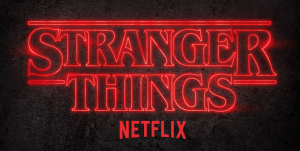 And of course, guests will step into the mysterious darkness of the Upside Down more than once – whether they like it or not. "Stranger Things" is coming to Universal Studios Hollywood and Universal Studios Singapore as well. Universal's sister parks will both have mazes too! This is just the first of nine haunted mazes announced for Universal Orlando's Halloween Horror Nights. This year's Halloween Horror Nights begins Sept. 14 and runs through Nov. 3. There's even more in store for you with gruesome scare zones crawling with demented creatures and live shows you won't want to miss.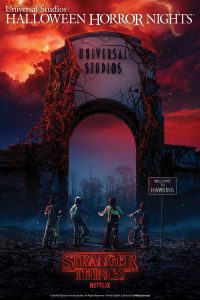 Will you be attending Universal Orlando's Halloween Horror Nights this year? Our team of travel planners are happy to help you plan your next vacation to Universal Orlando or wherever your travels take you!