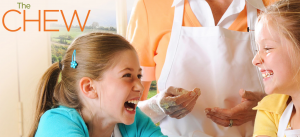 Disney Cruise Line and the cast of ABC's daytime show, The Chew, have teamed up and they are cooking up new experiences for Disney Cruise Line guests!
Brand new food and beverage themed Port Adventures (aka Port Excursions) will give guests the opportunity to celebrate the culture, stories and tastes of the locations guests visit during their cruise. And the hosts of The Chew, Clinton Kelly, Carla Hall and Michael Symon, are all working together with Disney Cruise Line to create Signature Collection Port Adventures featuring recipes from the show prepared by local chefs in the ports of call. All of the Culinary Port Adventures have been labeled as "The Chew Approved!"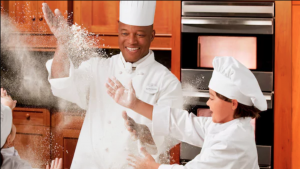 Offerings for the Culinary Port Adventures are quite extensive. One variety of "The Chew Approved Port Adventures" is Culinary Classes, including hands-on seminars led by top chefs ashore! Another experience is Epicurean Adventures, where culinary experiences will enhance your activities within your excursion! Also, Wine & Dessert appreciation classes! The list goes on!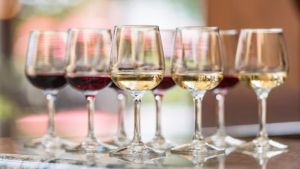 Here's an example of one of these amazing Port Adventures, for instance, in Costa Maya, Mexico you can attend Salsa Cooking & Dancing! Or take a Cooking Class in Tuscany, Italy. While sailing in Alaska, you can "Cook Your Catch"! Or take a tour of of Graycliff Chocolatier and create your own chocolate creations in Nassau, Bahamas!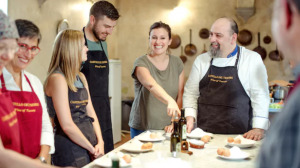 This is just scratching the surface, there are so many new Culinary Port Adventures on Disney Cruise Line!
Our team of travel planners are happy to help you plan your next vacation aboard Disney Cruise Line or to whatever destination you have been dreaming about!