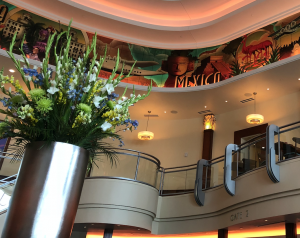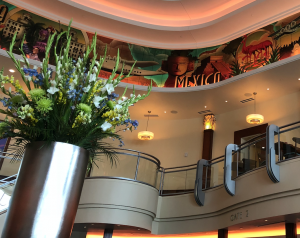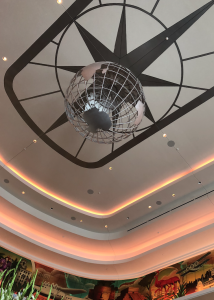 Back in January Maria and Enzo's opened its doors at Disney Springs. This Italian eatery is themed after an abandoned airline terminal that has been transformed into a luxurious restaurant. Ever since this dining location opened I was intrigued by the beautiful pictures of this waterfront restaurant, the theming and by the menu selections. Recently I had the opportunity to dine here myself and experience everything Maria and Enzo's had to offer!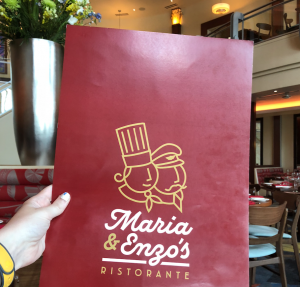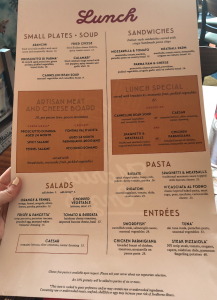 We went to the restaurant for lunch. During this period Maria and Enzo's offers a lunch special. For $21 you can choose between a soup or a caesar salad and then have your choice of an entrée of either spaghetti and meatballs or chicken parmigiana. The lunch special is also served with breadsticks, mostarda fruit and pickled vegetables. After we order the waiter brought us a warm basket of bread accompanied with olive oil.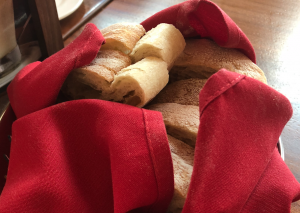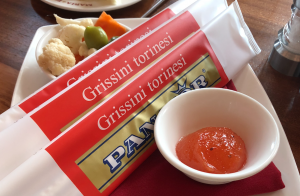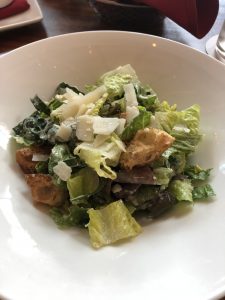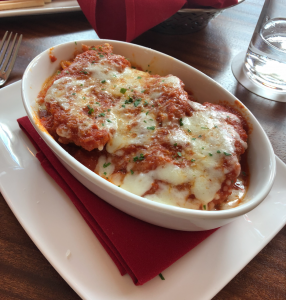 We found everything to be very authentic and truly delicious! The service was incredible. The staff was all so friendly and very attentive. The wait staff were all very knowledgeable about the menu and made wonderful suggestions based on everyone's likes!
I would highly recommend dining at Maria and Enzo's on your next visit to Disney Springs!