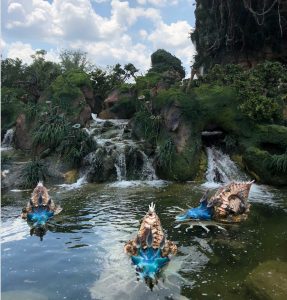 On my most recent trip to Disney World my family and I arrived to Animal Kingdom in the evening and wanted to have some dinner and walk through Pandora the World of Avatar at night! We had a long travel day and were very hungry. We walked straight to Pandora and decided to try Satu'li Canteen for dinner!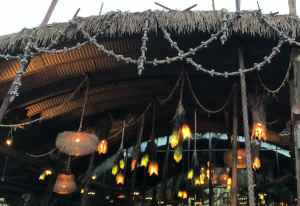 This is a quick service location that serves unique cuisine and has many interesting offerings. Everyone is sure to find something that they will enjoy! This dining location has a very nice atmosphere and both a large indoor and outdoor seating. I was impressed with the fact that they use real silverware and flatware which gives this a much more upscale feel. This location offers a fountain drink station where you can get refills on your beverages.
I had the cheeseburger pods which I had heard good reviews on and I was not disappointed. It reminded me of the steamed buns served in world showcase china pavilion! The bun was filled with a ground beef which reminded me of a taco meat filling. It was very flavorful. It was served with a very tasty tangy coleslaw and delicious homemade chips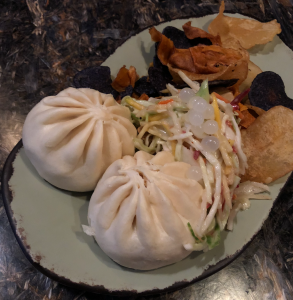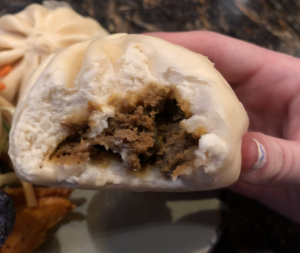 Overall there where many other items on the menu that I will definitely be coming back to try on my next visit! If you are in Animal Kingdom and looking for a unique and reasonable quick-service dining experience then you will definitely want to try Satu'li Canteen for a meal!