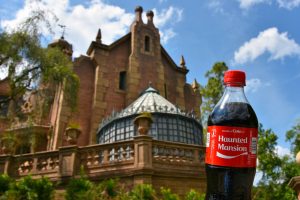 You may remember when Disney-themed "Share a Coke" bottles made their debut at the parks? Back when Coke first started their "Share a Coke" promotion and began printing names on their bottles, Disney joined in on the fun and fun Disney-themed bottles began arriving at outdoor vending locations! These Disney "Share a Coke" bottles featured captions such as "Share a Coke on Main Street" or "Share a Coke at the Castle."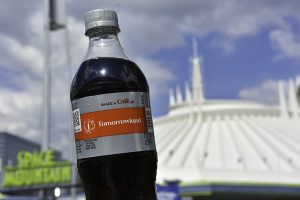 These bottles were a fun collector's item and they made for great Instagram pictures! Well we have great news for Coca-Cola fans! Be on the look-out for brand new Coke bottles in both Magic Kingdom in Disney World and also in Disneyland Park! This time these Coke bottles are based on popular attractions and Lands!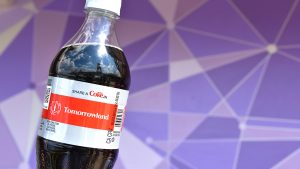 That's right! Now you can "Share a Coke" at 'Haunted Mansion' or at 'Big Thunder Mountain.'
Outdoor vending carts and merchandise locations throughout Magic Kingdom and Disneyland Park will be where you can search for these exclusive bottles!