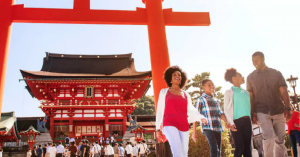 Adventures by Disney is a leader in luxury guided group travel! Recently Adventures by Disney announced a brand-new itinerary to Japan! Japan is a first-time destination for Adventures by Disney and will be adding to the company's portfolio of over 50 world-class vacations spread across six continents! Guests can take this new Japan adventure starting in 2019. With this adventure guests will experience the incredible culture as well as the rich diversity of Japan! The new itinerary features expeditions ranging from fast-paced modern cities to ancient locales.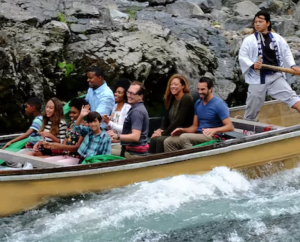 To make this Adventure possible, Adventures by Disney collaborated with the Japan National Tourism Organization. The collaboration created a trip that is both authentic to the culture and immersive. The Japan adventure is an 11-day, 10-night itinerary. During this time travelers will visit Kyoto, Osaka, Takayama, Hakone and Tokyo. Here is some of the itinerary offerings that guests can look forward to:
– Explore historical shrines and temples, including Fushimi Inari Shrine, Sensoji Temple, Pure Water Temple, the Kamakura Daibutsu and Meiji Shrine.
– Experience the masterful time-honored tradition of samurai swordsmanship and the charm of a maiko dance performance.
– Bike through farm villages and along rice paddies, cruise on a river boat and traverse through a bamboo forest on an authentic Japanese rickshaw.
– Engage with local practitioners in the arts of Taiko drumming, origami and calligraphy.
– Discover the secrets to making perfect sushi and learn how to build a delectable bento box.
– Seek serenity at Hama Rikyu Gardens, a green oasis nestled among Tokyo's skyscrapers, and unwind with a customary tea ceremony steeped in history and tradition.
– Journey to some of Japan's most famous neighborhoods and markets, like Takeshita Street in Harajuku, Tokyo, and Dotonbori, Osaka's popular dining district.
– Savor world-class culinary experiences and delight in delicious local treats, such as sake tasting for adults and giant cotton candy for smaller travelers.
Travelers can also add on the option to add a post-trip vacation package that provides you with a stay as well as special experiences and access at Tokyo Disney Resort!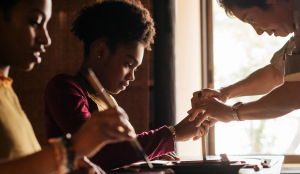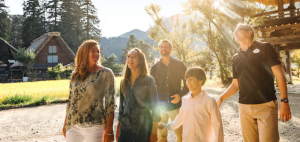 Adventures by Disney does a wonderful job capturing both the authenticity of the location as well as providing that personal touch and hospitality that the Disney brand is known for! We know that this new Japan adventure is sure to be a special experience for the entire family! Bookings are now available, so what are you waiting for?! Contact your Kingdom Magic Vacations Travel Planner today to plan your trip of a lifetime!