One of the most popular Halloween events around is getting even scarier this year. That's right, its time to talk about Universal Orlando's Halloween Horror Nights! This is the first time in over 28 years that guest will get to experience more houses than ever before! A 10th house is joining the frightening lineup this year with a new theme. We don't have details on this new house just yet, the theme will be revealed in the coming months. For now, Universal has teased that this house will be quite terrifying.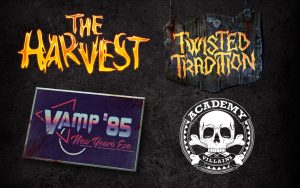 Horrors inspired by the 1980s will play a major role in this year's Halloween Horror Nights. The past will haunt guests in 10 houses featuring some very well known names in horror – including Netflix's sci-fi thriller "Stranger Things" and Legendary Pictures' Halloween classic "Trick 'r Treat" – and five sinister scare zones. In these terrifying scare zones, visitors will come face-to-face with evil creatures and spooky forces throughout the streets of the Universal Studios park. Here is a list of the three original horror stories that will be brought to life in the scare zones:
The Harvest
This scare zone is set in an old barn that is filled with every kind of horror. The barn's walls are decorated with ominous objects and images from each house. These serve as hints to guests at the frights to come. Visitors will soon learn this old barn is not as abandoned as it may look. By the time guest realize what lies within, it will be too late to turn back. Foul creatures lurk within this old rundown barn and they are ready for a harvest of flesh and screams.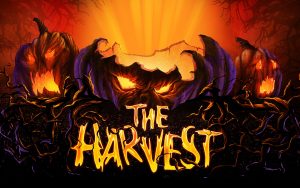 Vamp 85: New Year's Eve
Happy New year! Before the countdown to midnight starts, it's clear this party has already been crashed. The streets will be running red with blood. Guests will enter what looks to be an average New Year's Eve bash but once they realize what lurks inside it will be too late to run. Universal tells us that as the ball drops, fanged punks and big-haired vamps will start their feeding frenzy!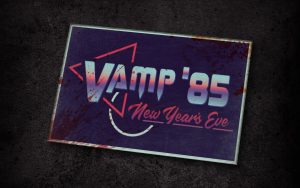 Twisted Tradition
While strolling through the forest of Central Park visitors will soon realize that an ancient evil has been awakened. Halloween has been transformed into an abomination including rotting pumpkins fused with decaying human flesh. Guests must try to escape the grasps of these evil beings, with nothing but the light from rotting jack o' lanterns to guide them.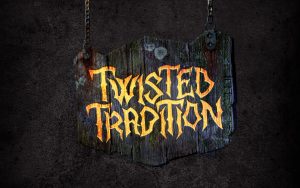 So many new offering are coming to this year's popular Halloween Horror Nights Event. What are you most excited, or should I say most fearful for?!