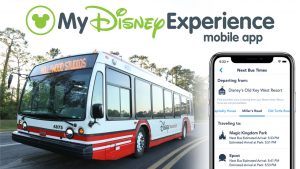 The Walt Disney World Resort is full of endless options for attractions, dining and entertainment! We all know that to make the most out of your Walt Disney World vacation it is important to keep some form of a schedule so you and your family can guarantee you see and do everything you want! One of the best ways to do this is to reserve advanced dining reservations and book fast passes in advance. Our knowledgeable team at Kingdom Magic Vacations is here to help you in making these plans alleviating the stress off you and your family. Once you have your Walt Disney World game plan in place the next step is to enjoy your vacation experiences! But first you have to get to each destination!
The Walt Disney World Resort is double the size of New York City! It truly is a world of its own! Spanning so much space, transportation plays a big roll in executing all your Disney World plans!  When planning ahead to what time to leave your hotel, it's important you factor in how much travel time it will take to get to your next destination. This way you will make sure you don't miss any of your reservations or fast passes!
In the past the only way to see the bus schedule was to show up at your hotel's bus stop and there on the sign you could view the exact time the next bus for your desired park or destination would be arriving.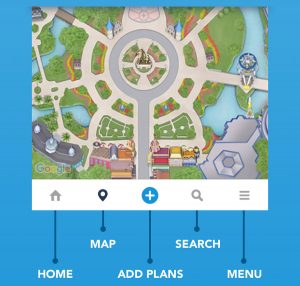 Well we now have some very exciting news! You can now hold your Resort's bus schedule literally in the palm of your hand wherever you are at! Disney is debuting a new feature on their My Disney Experience app which will allow Disney Resort guests to see real-time estimates for when the next buses will depart from their Disney Resort hotel. The app will also show you an estimation of when you will arrive at your desired destination! This feature will be amazing for planning your days and making the most of your time. While still in your hotel room getting ready you can check the app and plan for the exact time to head to the bus stop. The feature that will show your estimated arrival time will be very useful when planning the appropriate time to leave in order to catch your reservations.
The estimates will include bus times for all 4 Disney theme parks, both Disney water parks, and Disney Springs. The "See Bus Times" feature will become available right from your device when viewing an active Disney Resort hotel reservation linked to your account.
The My Disney Experience App is an incredible tool that allows you to make the most of your Walt Disney World vacation! The app includes many features such as reserving FastPasses, finding character meet and greet locations, tracking Disney Dining Plan credits, ordering and prepaying for your food in advance with Mobile Ordering, viewing and downloading your Disney PhotoPass pictures and more. We are so excited for this new bus schedule feature to be rolled out in the My Disney Experience App! We hope you will take advantage of this tip on your next trip in Walt Disney World!