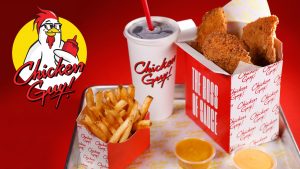 Disney Springs at the Walt Disney World Resort is a hub for all things shopping, dining and entertainment! Disney Springs is the perfect place to relax in between time in the Disney Parks. In recent years with the renovation from Downtown Disney to Disney Springs the area has evolved and grown into a shoppers heaven and a foodie paradise! The offerings are very expansive and truly offer something for everyone! We are very excited because Disney has just announced that a brand new quick-service restaurant will be added to the Disney Springs lineup! The new eatery will be opening next month!  The new quick-service location will be called, Chicken Guy!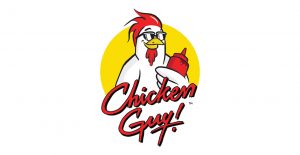 Chicken Guy!, is coming straight from the celebrity chef himself, Guy Fieri along with restauranteur Robert Earl. Chicken Guy! will be opening next to Planet Hollywood at Disney Springs. This is very fitting because Plant Hollywood is home to the burger and sandwich menu that Fieri and Earl both recently worked together to create!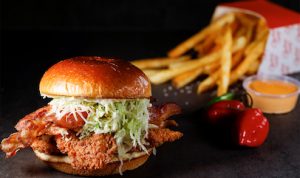 Chicken Guy!'s menu will include one-of-a-kind all-natural fresh chicken tenders, that have been hand-pounded to maximize crunch! These signature chicken tenders will be paired with a wide selection of delicious house made sauces. The tenders will be brined in fresh lemon juice, pickle brine and buttermilk, and infused with fresh herbs. My mouth is watering just think about it!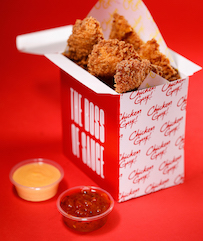 The menu features the tenders prepared in your choice of grilled or fried. You can then select how you want to enjoy them, either in sandwiches, straight up on skewers, or in meal-sized salad bowls, and a wide array of sauces to enjoy with the chicken! The menu will also offer a variety of incredible sides like Guy Fieri's fries, crowd pleasing mac 'n cheese, fried pickles and fresh slaw.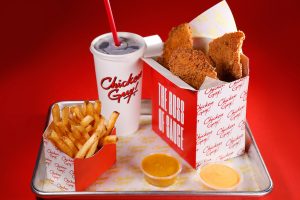 If you have a sweet tooth Chicken Guy! will have you covered with their menu of dessert and sweet treat items! The menu will feature a selection of frozen goodies! One of these being the Triple Double Ice Cream Treat! The Triple Double is a large cup of ice cream featuring triple chocolate and double mint! Also on the menu, the Cinnamon Apple, this is a large cup of vanilla soft serve ice cream that has been smothered in Cinnamon Toast Crunch and Apple Jacks cereal! I personally am eager to try both these treats especially the Cinnamon Apple! It sounds very unique!
Chicken Guy! is set to open sometime next month in August. No exact opening day has been given just yet. We can't wait to check this new quick-service location out upon its opening!
There is still time to plan a great summer getaway to the Disney Parks! Contact your Kingdom Magic Vacations Travel Planner today!