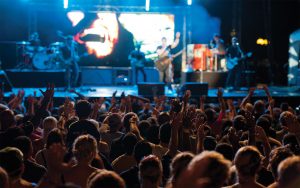 Rock the Universe 2018 is just around the corner at the Universal Orlando Resort! This event is an incredible Christian retreat. Rock the Universe is also the perfect retreat for youth groups! This amazing weekend consist of theme park thrills, faith and worship! Casting Crowns, Jesus Culture, TobyMac and more will take the stage at Universal Studios Florida to perform at the event. From its beginnings, Rock the Universe has been the perfect retreat for youth groups! The fun, fellowship and wonderful music all combine to make this event so special and unique.
Rock the Universe allows students to experience both the fun and thrill of the Universal theme parks as well as the inspiration and spiritual growth that comes from this one of a kind event!
Universal is also amazing at taking care of youth ministers and parents. If multiple chaperones are with a group they can take shifts relaxing in the chaperone lounge. Universal provides chaperone lounges to relax and refresh in while students enjoy a concert or explore the park.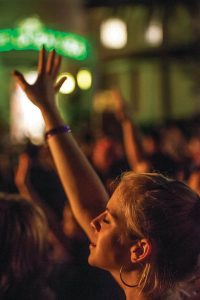 The fellowship that happens at Rock the Universe is unlike anything else! Youth groups can bond together and create friendships with others who share the same values! This years' 2018 Rock the Universe event will take place on September 7 and 8, 2018. Group tickets and individual tickets are available now.
Would your church's Youth Group be interested in this incredible experience? Contact your Kingdom Magic Vacations Travel planner to plan a group or individual trip to the Universal Orlando Resort!