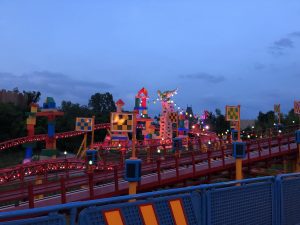 Toy Story Land is now open at Disney's Hollywood Studios! I have been excited for this land ever since it was first announced! Since then I have been awaiting the days until the Disney construction walls came down and Toy Story Land came alive! The Land opened on June 30th and guests have been falling in love with the new addition to Hollywood Studios!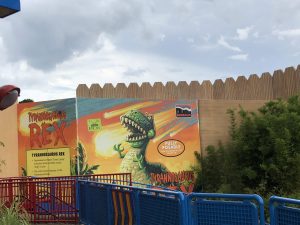 Toy Story Land will transport you into Andy's backyard! The land has been crafted to make you feel shrunken down to the size of a toy. In fact guests are shrunken to the size of a green army man and everything you see in the land is perfectly scaled to how you would view it at green army man size! Talk about incredible attention to detail! You truly feel immersed in a whole new world! You are a toy!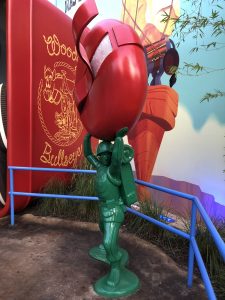 Toy Story Land is home to 3 attractions. The first attraction is the original to this area of the park, Toy Story Mania! This attraction has been a fan favorite at Hollywood Studios for years. Now with the addition of Toy Story Land, the ride has received a brand new queue area. Guest now enter the attraction once inside Toy Story Land. The other 2  attractions in the land are both brand new! The first is Slinky Dog Dash! This family rollercoaster allows you to board slinky dog and race through Andy's backyard. According to the backstory, Andy himself crafted this Slinky Dog coaster! The coaster features 2 launches! The second brand new attraction in Toy Story Land is, Alien Swirling Saucers! This attraction is a whip-style ride based around the little green aliens! As you whip around the track, techno versions of popular Toy Story songs play in the background! Another 'can't miss' ride!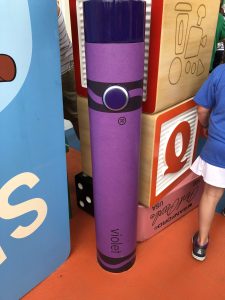 Toy Story Land is also home to a brand new Quick-Service restaurant, Woody's Lunch Box! Here you will find wonderful options for the whole family at both, breakfast, lunch and dinner!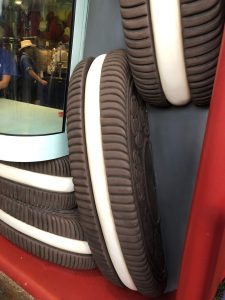 Our company's Chief Heart Officer Bill Wingate, recently traveled to Walt Disney World with his family and was able to check out Toy Story Land! Watch our latest YouTube video to see his experience!
Contact Kingdom Magic Vacations for all your Travel needs! Our team is excited to help you and your family create memories that will last a lifetime!