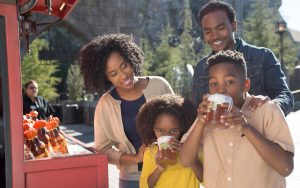 2010, saw the opening of The Wizarding World of Harry Potter – Hogsmeade at the Universal Orlando Resort. It was then that Universal park-goers got to indulge in their very first Butterbeers! This delicious beverage inspired by the drink referenced in the Harry Potter franchise has become an iconic part of guest's visits to The Wizarding World of Harry Potter! This past week after 8 years of Wizarding World fun, Universal made the exciting announcement that they have officially sold their 20 millionth Butterbeer!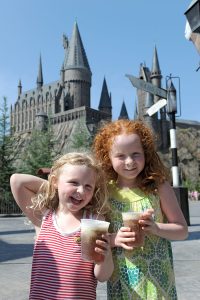 Universal has shared that inventing Butterbeer was a true labor of love. Universal's culinary team worked hard to guarantee that Butterbeer would be 100% authentic to the Wizarding World. The Wizarding World treat has become a true staple of the park and a "rite-of-passage" for everyone who visits The Wizarding World of Harry Potter!
Over the years, the Universal Orlando resort has created additional delicious treats based around that popular Butterbeer flavor. Along with the original cold and frozen varieties of the beverage, there is also Butterbeer soft-served ice cream, fudge, potted cream and the seasonal Hot Butterbeer. However you choose to enjoy your Butterbeer, this Potter classic is the perfect treat for wizards and witches!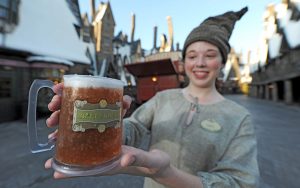 Congratulations Universal! Cheers to 20 million more Butterbeers to come! When was the last time you enjoyed a butterbeer? Our knowledgeable team at Kingdom Magic Vacations is excited to help you plan your next visit to the Universal Orlando Resort or to whatever destination you are dreaming of next!