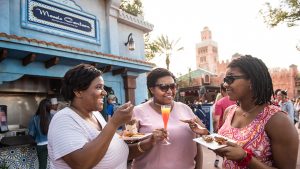 Get ready to kick off the new year with the first Epcot festival of 2019, the Epcot International Festival of the Arts! The return of this Epcot festival will run for 39 days this year, from January 18 to February 25, 2019! This festival celebrates art in all forms from visual arts, to culinary arts and even performing arts! Like with all the Epcot festivals this event is a truly international affair! Guests will be able to enjoy art from around the world, and take in pieces, cuisines and performances from all cultures! The Epcot International Festival of the Arts offers creative activities for the entire family, from specialty entertainment offerings and interactive seminars to immersive art experiences and world-class food and beverage offerings.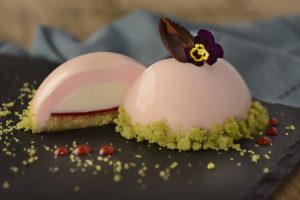 We have exciting news for theatre lovers, new in 2019, festival visitors can now enjoy the very popular Disney on Broadway Concert Series seven days a week! In previous years, these concerts were only offered over the weekend. Now guests can enjoy daily showings at 5:30, 6:45 and 8 p.m. every day! This concert series is a must-see experience! Stars from Disney Broadway shows perform for guests at the America Gardens Theater in World Showcase!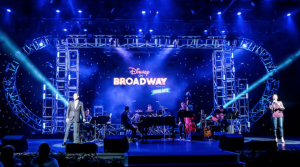 Each week you can see different pairs of Disney on Broadway stars as they sing your favorite songs from award-winning Disney on Broadway productions. The lineup rotates regularly, featuring music from shows such as "The Lion King," "Frozen" and "Beauty and the Beast." The lineup features:
Kerry Butler ("Beauty and the Beast") and Kevin Massey ("Tarzan")
Meredith Inglesby ("The Little Mermaid") and Steve Blanchard ("Beauty and the Beast")
Arielle Jacobs and Adam Jacobs ("Aladdin")
Heidi Blickenstaff ("Freaky Friday") and Gavin Lee ("Mary Poppins")
Ashley Brown ("Mary Poppins") and Josh Strickland ("Tarzan")
Kissy Simmons and Alton Fitzgerald White ("The Lion King")
This incredible concert series is included with park admission! We recommend arriving early to guarantee a seat as these shows are very popular. If you want to skip the long wait then be sure to book a Disney on Broadway Concert Series Dining Package! This package gives you access to reserved seating. The Dining Package allows you to make a breakfast, lunch or dinner reservation at a participating Epcot restaurant and later enjoy priority seating at a show!
I have done one of these Epcot Dining Package during the Candlelight Processional that takes place during the International Festival of the Holidays! I highly recommend the dining package! When planning your day in the parks you are probably planning on enjoying at least one table service meal anyway so you might as well book this dining package. It is an incredible value and allows you to enjoy more time experiencing the park and the festival rather than waiting hours in line for a guaranteed seat.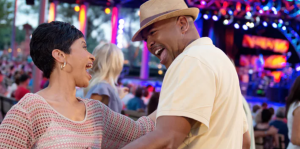 We have discussed preforming arts, now let's talk about the culinary art! The Epcot International Festival of the Arts will be home to 13 Food Studios this year! In addition, there will also be more creative and savory offerings around Epcot with an expanded menu of tastes and sips! Stop by The Artist's Table for beef wellington with mushroom bordelaise, fennel cream and roasted baby vegetables, or enjoy smoked salmon and cream gâteau with egg yolk cream, paddlefish caviar and micro-herbs at The Painter's Palate. Pop Eats! will serve up almond frangipane cake with raspberry and chocolate, while red wine-braised short rib with parsnip purée, broccolini, baby tomatoes and aged balsamic will be available at Cuisine Classique.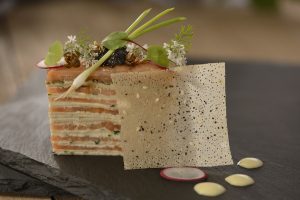 The list of culinary creations goes on and on! There is something for everyone! All of these dishes have a creative and artful flare to them! Making these festival items true stand-outs for Epcot festival offerings!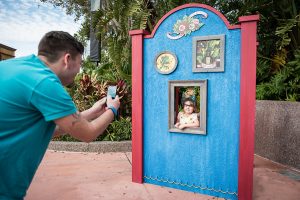 You will also find experiences that will inspire artists of all ages! Let's take a look at a few activity highlights:
All guests are invited to grab a paintbrush and participate in creating a wall mural along World Showcase Plaza.
At the Artful Photo Opportunities, guest can step inside masterworks of art and take some very fun photos inside of the artwork!
The Paint with a Disney Artist program allows guests to learn from a professional! (offered select Fridays and Sundays, including continental breakfast, for an additional fee).
Performing artists are scheduled throughout the festival! These acts demonstrate gravity-defying feats of strength, acrobatics and many other amazing skills!
International musical and variety acts will perform for guests, including the return of Bodh'aktan to the Canada stage and Delta Q, a new group performing in Germany!
Search through the park during Figment's Brush with the Masters Scavenger Hunt! Guests can participate by purchasing a map at select merchandise locations in Epcot.
A wide selection of workshops taught by professionals will teach different artistic techniques, such as floral design, ink and paint, mixed-media art and more (offered Friday-Monday for an additional fee). As a memento of what they learn, guests will take their creations home with them! Talk about an incredible souvenir to remember your trip!
Complimentary 30-minute seminars will provide guests with instruction for producing their own artwork at home!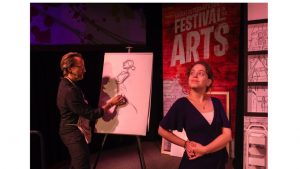 I am so ready to attend the 2019 Epcot International Festival of the arts! I am a huge fan of the Epcot festivals that take place throughout the year in the park. The Festival of the Arts is the only festival that I have yet to see in person and that is about to change this coming year! I will be attending the Epcot International Festival of the Arts for my first time during this upcoming 2019 season! I am beyond thrilled to get to see this event for myself! When the International Festival of the Arts first made its debut in 2017, I remarked that I felt this particular festival was made for me!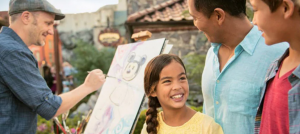 I love all things art! Some of my favorite hobbies include painting and crafting. I am a foodie and enjoy cooking and baking. And I have a passion for the theatre and all things involving live entertainment! As we talked about, the Epcot International Festival of the Arts covers, visual, culinary and performing arts! So, this festival checks all the boxes of things I love! I can't wait to attend for my first time this year and experience first-hand this wonderful art in all the mediums it is presented in!  Be sure to follow along for future blog post and videos of my time at the event!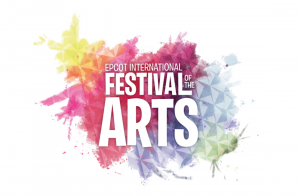 You can experience the festival for yourself as well! Now is the perfect time to plan your 2019 Walt Disney World visit! Contact your Kingdom Magic Vacations Travel Planner today to book your next magical vacation!