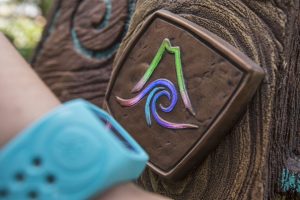 Are you ready for an amazing day at Universal Orlando's Volcano Bay Water theme park? Picture yourself hanging out on the sand, soaking up the Florida sunshine, and swimming in the park's crystal clear waters, kicked back without a care in the world! Universal's water theme park, Volcano Bay is unlike any other water park you have ever experienced! ˇThis is not just a water park, it is a water theme park! One of the amazing amenities that sets Volcano Bay apart is their wearable tech — the TapuTapu!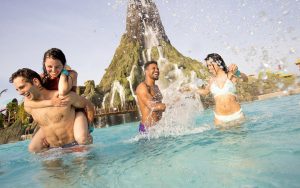 You receive one of these wristbands upon entry into Volcano Bay to use during your time in the park! You can tap your band at a ride and it will virtually hold your place in line! You are given a return time that will display on your band and you can come back to ride at that time with little to know wait at all! That means during that time your spot in line is being virtually held by your TapuTapu, instead of standing in a line you can be enjoying the pool, floating along in the lazy river, soaking in the sun on the beach, anything you want to do!  Here are some more facts about TapuTapu!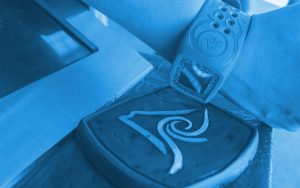 More than a Place Holder!
Your TapuTapu can also allow for some very fun interactive surprises throughout the park when you tap it on certain touchpoints! Another wonderful convenience is that you can use your TapuTapu to pay for food, souvenirs and more. This way you don't have to worry about running back to a locker to grab your wallet! Everything is linked right to your wrist!
Virtual Line!
Once you tap your TapuTapu at an attraction your spot is being held in the virtual line! The virtual line allows you to relax and have fun until it's your time to ride! During this time you can eat, drink, chill out, or ride other attractions that don't have a wait time! The options are endless! It is all up to you!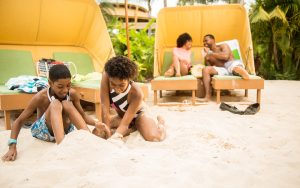 Look for "Ride Now"
No matter what ride you have got counting down on your TapuTapu, you can always ride an attraction whose sign reads, "RIDE NOW." This means these rides are a "walk on" and you don't have to wait. So keep an eye out for "RIDE NOW" as you explore the park.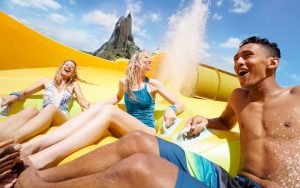 Cashless Purchases
You can use your TapuTapu to make purchases at Volcano Bay without carrying around cash or your card. Just set up an account on The Official Universal Orlando Resort App and you can "TapTu Pay" for food, drinks and merchandise throughout the park!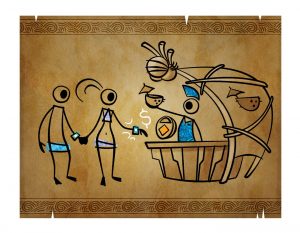 As always, your Kingdom Magic Vacations Travel Planner is happy to answer all of your questions when it comes to planning your Universal Orlando vacation! Contact our team today to book your next trip!