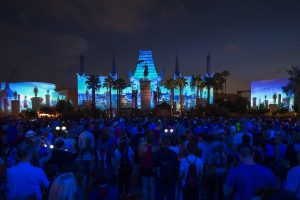 Today I am excited to continue my perfect day series by sharing my perfect day at Hollywood Studios! Hollywood Studios has always held a special place in my heart. This park is a celebration of the golden age of Hollywood a place where the magic of the movies comes to life! As a movie lover who has always been fascinated by all things filmmaking, this park has always been so captivating to me!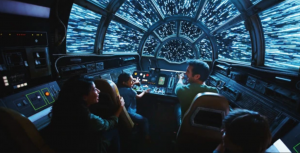 Currently Hollywood Studios is going through a very exciting transitional time. The park has experienced many attraction closures in recent years as the park is preparing to make way for new rides, lands and experiences! August 29th Disney World's newest themed land will open and call Hollywood Studios home, Star Wars Galaxy's Edge! This is Disney's largest single land expansion! Star Wars Galaxy's Edge will be home to 2 brand new state of the art rides, unique dining offerings and one of a kind immersive experiences! Next year Hollywood Studios will welcome another brand-new attraction, Mickey and Minnie's Runaway Railway! This attraction will be groundbreaking for the Disney parks as it will actually be the first time that Mickey and Minnie themselves are featured in a Disney Parks ride!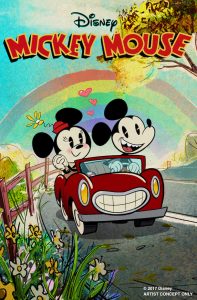 As you can see this truly is such a momentous time for Disney's Hollywood Studios and I am so excited for what is to come at this amazing Disney Park! Today though I plan to focus on what would be my ideal perfect day at Hollywood Studios as it is currently. Let's get started!
Breakfast on the Boulevard!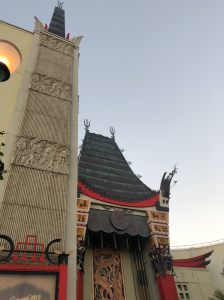 I would plan to get to the park early and have breakfast at the Starbucks on Hollywood Boulevard. I love this part of the park! As I mentioned earlier I am a big fan of the golden age of Hollywood so spending time admiring the details on Hollywood and Sunset boulevard is one of my favorite things to do at this park!
Fastpasses!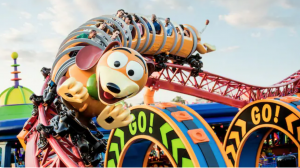 Next I would plan to enjoy my fastpasses! Fastpass is a great service that allows you to reserve a time to ride an attraction in advance and skip the main queue line! This service is complimentary to all Disney guests. You get 3 fastpasses a day and once you use those 3 up you can use the My Disney Experience app to reserve more fast passes. That's why my best tip is to make your fastpasses for early in the day so that once they are used you can get more! The fastpass system is wonderful to utilize with many of the more popular attractions that tend to get very high wait times.
My best advice would be to try to get a fastpass for Slinky Dog Dash! This is currently the most popular attraction in all of Disney World, it can be found in Disney World's newest land that just opened last year, Toy Story Land. This ride is definitely a coveted fastpass to get!
TIP: If you can't grab a fastpass for it, then my best advice would be to wait to ride it at the very end of the day. The line will typically be less at this time because everyone is watching the nighttime shows.
Other fastpasses that I like to get are for Toy Story Mania and Star Tours! Spend some time talking with your Kingdom Magic Vacations Travel Planner prior to making fastpasses to learn more about each attraction so you can get an idea of which experiences interest you and your family the most. Then you will have a game plan for which fastpasses you want to try to get.
Lunch!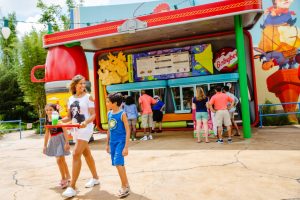 After enjoying my fastpasses in the morning I would then grab some lunch from my favorite quick service location in Hollywood Studios, Woody's Lunchbox! This quick service just opened along with the opening of Toy Story land last year! Like everything in Toy Story Land the theming is adorable and the food here is classic comfort food with a twist! I love the grilled cheese and creamy tomato basil soup from here!
Shows!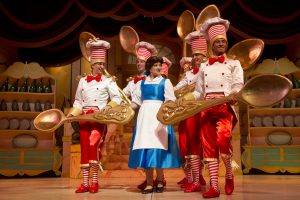 After getting refueled with my lunch stop I would then plan to spend the afternoon watching some stage shows! Hollywood Studios is home to some amazing live stage productions! My personal favorite is Beauty and the Beast Live On Stage! I still get goosebumps no matter how many times I see this production! If you are interested in seeing some behind the scenes action of how stunts are done in movies then you have to check out Indiana Jones Epic Stunt Spectacular! Other favorite stage shows of mine include the Voyage of the Little Mermaid and the Frozen Sing-Along!
Dinner!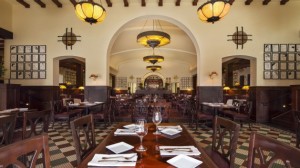 If I could pick anywhere in Hollywood Studios for dinner I would have to go with the Brown Derby! This restaurant is a replica of the real Brown Derby that once existed in the real Hollywood! The Brown Derby was a hot spot for many show business elite. When you dine here you will feel like you have stepped back in time to the glitz and glamour of that golden age of show business! My favorite thing to order here is the cobb salad!
Fun Fact: The Cobb Salad was actually invented at the original Brown Derby!
Nighttime Shows!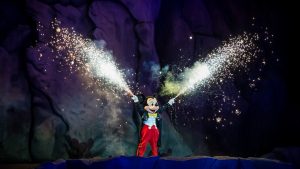 After dinner, I would then head to grab a spot to watch Fantasmic! This is one of Disney's incredible nighttime spectaculars! Fantasmic is a celebration of the power of our imagination! The show uses many jaw-dropping special effects and features many popular Disney characters!
Hollywood Studios Highlights:
I hope my list gave you some ideas for building your own perfect day at Hollywood Studios! I am so excited for all the new experiences coming to this park so soon! Contact your Kingdom Magic Vacations Travel Planner today to plan your visit to Walt Disney World or to any destination you are dreaming of visiting next!