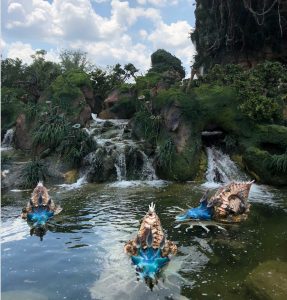 This week I'm excited to continue with part 2 of how to stay cool at Walt Disney World! Last week I covered attractions to head to to get out of the heat in both Magic Kingdom and Epcot. Today I will be sharing the best places to head to escape the high temperatures when visiting Hollywood Studios and Animal Kingdom!
The following list feature wonderful attractions that typically have a low wait time making them great attractions to head for when you are looking to get out of the heat, sit down and cool off! Let's begin over at Hollywood Studios!
Hollywood Studios has been going through a transition period at the moment in anticipation of many new and exciting openings! The biggest new expansion being Star Wars Galaxy's Edge that opens on August 29th! So this list might change in the future as we get new lands and attractions added to this park. However this is the current list when visiting the park today and these attractions will remain great spots to beat the heat as long as they are still open at this park!
Hollywood Studios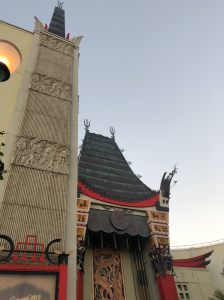 Voyage of the Little Mermaid
The Voyage of the Little Mermaid is an adorable live stage show! It is a personal favorite of mine because Ariel happens to be my favorite princess! This show happens continually during the day and because of this there is typically never a very long wait. The show is roughly 20 minutes and is a great spot to sit down in air conditioning!
For the First Time in Forever – Frozen Sing Along
If you are a Frozen fan then this sing along stage show is a can't miss! The show is hosted by 2 hilarious narrators and features Anna, Elsa and Kristof themselves!! This show is another great one to head to when looking to escape the heat.
Star Wars Launch Bay
Star Wars Launch Bay is located in what use to be the Animation building. The Star Wars Launch Bay is the current hub for all things Star Wars. The whole building is filled with great air conditioning and in here Star Wars fans will find tons of things to do! You can enjoy seeing movie props and displays, watch a movie about Star Wars and more! This is also the location where you will find Star Wars character meet and greets!
One Man's Dream
One Man's Dream is an incredible walk through exhibit that includes piece of History from the life of Walt Disney as well as the Disney company. There is also always a movie that you can watch in here. Sometimes it's the One Man's Dream film which shares the very inspirational story of Walt Disney's life and career and sometimes it is an exclusive preview for a new Disney film coming the theaters. This exhibit is a great place to cool off inside
Muppet-Vision 3D
Muppet-Vision 3D is a continual show that typically has a low wait and you can get right into the next showing. It has comfy seats and provides a great spot to get out of the sun.
Now let's head over to Animal Kingdom!
Animal Kingdom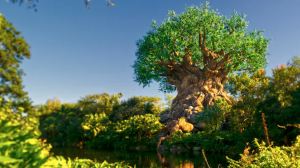 Rafiki's Planet Watch
While in Animal Kingdom you can take a train over to Rafiki's Planet Watch where you will find many incredible exhibits all indoors in the air conditioning. Throughout the day, they do really awesome animal encounters in here and presentation about conservation. It is a great spot to check out.
Finding Nemo – The Musical
If you are a fan of Disney Pixar's Finding Nemo then this is the show for you! Experience the story of Finding Nemo told as a musical adventure! This is a fun 40-minute-long show that gets you out of the sun and the chance to sit down and recharge.
Festival of the Lion King
This is another breathtaking show that is a celebration of the music and story of The Lion King! This show is 30 minutes long so it provides you with a great break from the heat. This show I very popular however so try to get a fastpass for this one in advance so you can avoid the main queue line which is partly out in the sun.
It's Tough to be a Bug!
This 3D film can be found inside the heart of Animal Kingdom's icon, the Tree of Life! You get to feel like you are the size of a bug yourself and through special effects get to experience what life is like as a bug! It is a cute show and typically has a low wait time, making it a great place to head to when looking to escape the sun!
We've done it! We have covered places to stay cool at all 4 Walt Disney World theme parks! I hope that my lists gave you some ideas for the next time you visit the Disney Parks! When you are ready to plan your Walt Disney World vacation be sure to contact our team of Travel Planners here at Kingdom Magic Vacations. They are excited to make your travel dreams a reality!