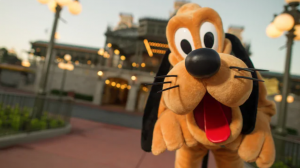 We all love our furry friends and the thought of leaving them behind when we travel is sometime not what we want to do or we just do not have other arrangements we can make for them.  Well, if you are planning to travel to Walt Disney World you will have some options to bring your pet along with you.
The first option is to book your stay at one of the Disney Resort hotels that have designated dog-friendly accommodations.  The resorts that you can choose are:
-Disney's Art of Animation Resort
-Disney Port Orleans Resort – Riverside
-Disney's Yacht Club Resort
-The Cabins at Fort Wilderness Resort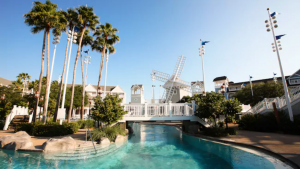 All of the rooms at these resorts will have easy access to outdoor walkways to exercise your dog and green spaces with pet relief areas.  When you arrive at your resort, you will be welcomed with a complimentary Pluto's Welcome kit.
There is a maximum of two dogs permitted per guest room.  Your dogs are expected to be well behaved, properly vaccinated and when in public areas they must be leased.  Other than service animals, your dog will not be allowed into any theme park, water park, pools or restaurants.
Your second option would be to board your pet at the Best Friends Pet Care.  The staff here are highly trained pet care providers and they all love animals.  The facility has 17,000 square feet of air-conditioned indoor space, 10,000 square feet of covered outdoor runs and area to play, plus a 25,000 square foot dog park.  The facility is open one hour before the theme parks open through one hour after closing.
Overnight accommodations for multi day trips are also available.  This is a luxury resort for your pet.  There are different levels you can pick.  From the top of the line 226 square-foot suite including things such as potty walks, playgroups, flat screen TV, webcam, bedtime story and a bath at the end of the stay to a more basic level including 36 square-foot suite with potty walks.  There is also 2 and 4 level condos for your cat with activities for them too!
Grooming services are also available to pamper your pet.
Other small pets are accepted such as birds, reptiles and rodents but you must provide your own enclosure.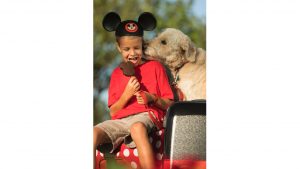 Check out the Best Friends Pet Care website to see all the options and pricing.  There is never a need to worry about leaving your pets behind while traveling to Walt Disney World!  Contact your Kingdom Magic Vacation travel planner to start planning your next trip with your furry friend!