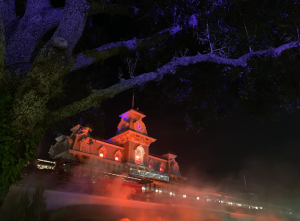 Last month while visiting Walt Disney World, I attended my first Mickey's Not So Scary Halloween Party for the 2019 season! Mickey's Not So Scary Halloween Party is a wonderful, festive event that is sure to put you in the Halloween spirit!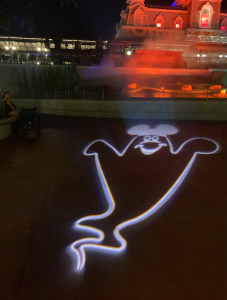 Mickey's Not So Scary Halloween Party is an extra-ticketed event that takes place on select nights at the Magic Kingdom Park. The event features special Halloween stage shows, dance parties, rare character meet and greets, a special Halloween Parade, exclusive Halloween fireworks show, trick or treating in the Magic Kingdom, specialty treats and merchandise for purchase, and more!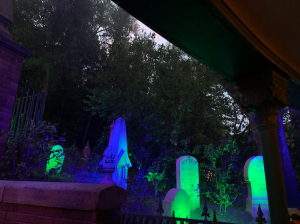 My group and I had a wonderful time attending the party this year! Here's my list of highlights from my own experience at the event!
Group Costume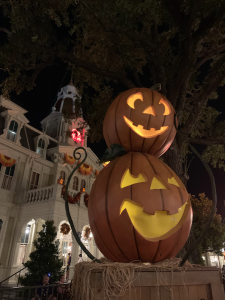 At Mickey's Not So Scary Halloween Party guests can choose to come dressed in Halloween costumes if they want to! I had never dressed up myself when attending the party in the past but had always wanted to. The costumes are one of my favorite parts of the party. I love walking around the park and spotting other guests costumes! Everyone gets so into it and has such a great time. It is a wonderful environment to be apart of! This year I was so thrilled to get in on the fun of wearing a costume for myself! My group and I all dressed up as Star Wars characters. It truly did add another layer of fun to the evening! We met so many great people who stopped us to comment on our costumes and even take our picture!
New Fireworks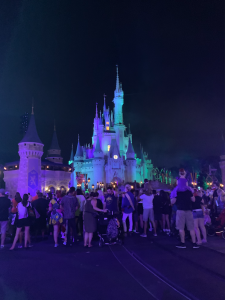 This year Mickey's Not So Scary Halloween Party saw the premiere of a brand new Halloween fireworks show! I was always a fan of the previous Halloween Party fireworks but this new show definitely topped it! The special effects used in the show were outstanding! My favorite part was the projections on the castle! There was one particular part that I loved where through projection mapping they made the castle look like a haunted mansion! It was incredible!
Live Actors in Pirates of the Caribbean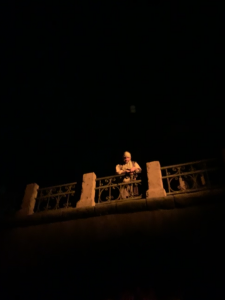 One of the many offerings during Mickey's Not So Scary Halloween party is attraction overlays. This is when Disney adds a bit of extra magic into a Disney ride. One of these attraction overlays takes place at Pirates of the Caribbean! When you ride this attraction during the Halloween Party you will spot real pirates on the actual ride! This overlay first premiered at last year's Halloween Party and I am so happy that it has come back again. This year you will find even more live pirates throughout the ride!
Deep Space Mountain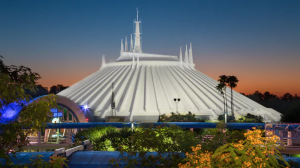 Space Mountain is a Walt Disney World classic coaster! So many fans like myself know and love this ride! During Mickey's Not So Scary Halloween Party Space Mountain becomes Deep Space Mountain! Another exciting attraction overlay! In Deep Space Mountain you can experience riding Space Mountain completely in the pitch black! This coaster is already dark but during the party there are absolutely no lights not even in the tunnels! It makes the experience even more thrilling!
Mickey's Boo To You Halloween Parade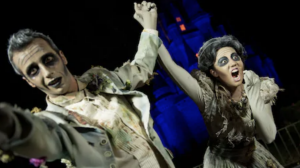 Mickey's Boo To You Halloween Parade is an exclusive Halloween Parade that takes place during Halloween Party nights! This parade received several new updates this year. There is now a show segment that represents each land in the Magic Kingdom! I love this concept! My personal favorite addition to this parade is during the Haunted Mansion segment! The bride from the haunted Mansion has been added and she actually glides down the parade route! It is something you truly have to see in person!
Watch our new YouTube video to see some highlights from Mickey's not so scary Halloween Party:
There are so many things to enjoy at Mickey's Not So Scary Halloween Party! I hope you enjoyed hearing about some of my favorites! Contact your Kingdom Magic Vacations Travel planner today to plan your next magical vacation to Walt Disney World!