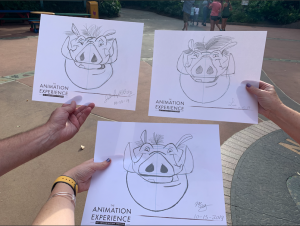 I am a fan of all things Disney art related! My home is filled with Disney paintings and prints, my favorite Epcot Festival is the Epcot International Festival of the Arts and on a personal note I have taken oil painting classes since I was 12! Art is a big part of my life and I love anytime I get to be creative. That's why The Disney Animation Academy holds a very special place in my heart!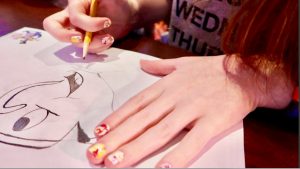 What is the Animation Academy you may be wondering? The Animation Academy is a Disney Park attraction where you get to participate in a live drawing class instructed by a Disney Animator themselves! It is a one-of-a-kind experience in which you get to learn how to draw a Disney character from start to finish! These drawings then make fantastic keepsakes to take home and save in your family album or display on your fridge!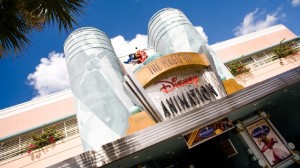 The Animation Academy had its original home inside Disney's Hollywood Studios. For years, this was a 'must do' for me and my family on every visit to Hollywood Studios. It was very bitter sweet for us a few years back when the Animation Academy closed its doors at Hollywood Studios to make way for what is now the Star Wars Launch Bay.
Since then I have enjoyed getting to experience the Animation Academy on the west coast over at the location in Disney's California Adventure Park located at the Disneyland Resort in California. This location is still open and I just recently experienced getting to draw here on my latest Disneyland vacation this summer!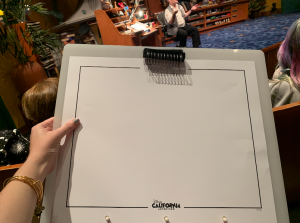 Also this past February I got to experience the pop-up Animation Academy that was brought in especially for the Epcot International Festival of the Arts at Walt Disney World. I was so excited that the Animation Academy was alive again at Walt Disney World! This experience was so popular at Festival of the Arts that Disney heard the cries of us Animation Academy fans and made the announcement that the Animation Academy would be returning to Disney World year-round at a new location!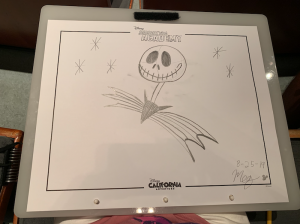 That's right! Animation Academy is now back at Walt Disney World! The attraction has now been given a new home in Disney's Animal Kingdom park in the newly renovated Rafiki's Planet Watch! I have experienced the Animation Academy twice now in this new location and I absolutely love it!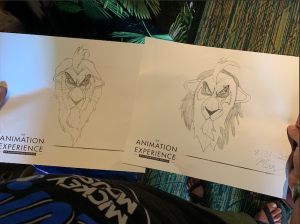 In the pre-show you get to watch short video clips that show how Disney Animators studied the movements and motions of real animals to find inspiration for their sketches and drawings. Learning this fact about the heart of Disney Animation ties this attraction so perfectly into the location of Animal Kingdom!
I am over the moon that that Animation Academy has returned to Walt Disney World! Be sure to check it out next time you are in Animal Kingdom! It is sure to create great memories for you and your family! Contact your Kingdom Magic Vacations Travel Planner today to plan your next visit to Walt Disney World!