There's quite a wave of excitement sweeping across our parks beginning March 21, 2014 as we celebrate 50 years of family fun. We're throwing an 18-month-long celebration, and you're invited!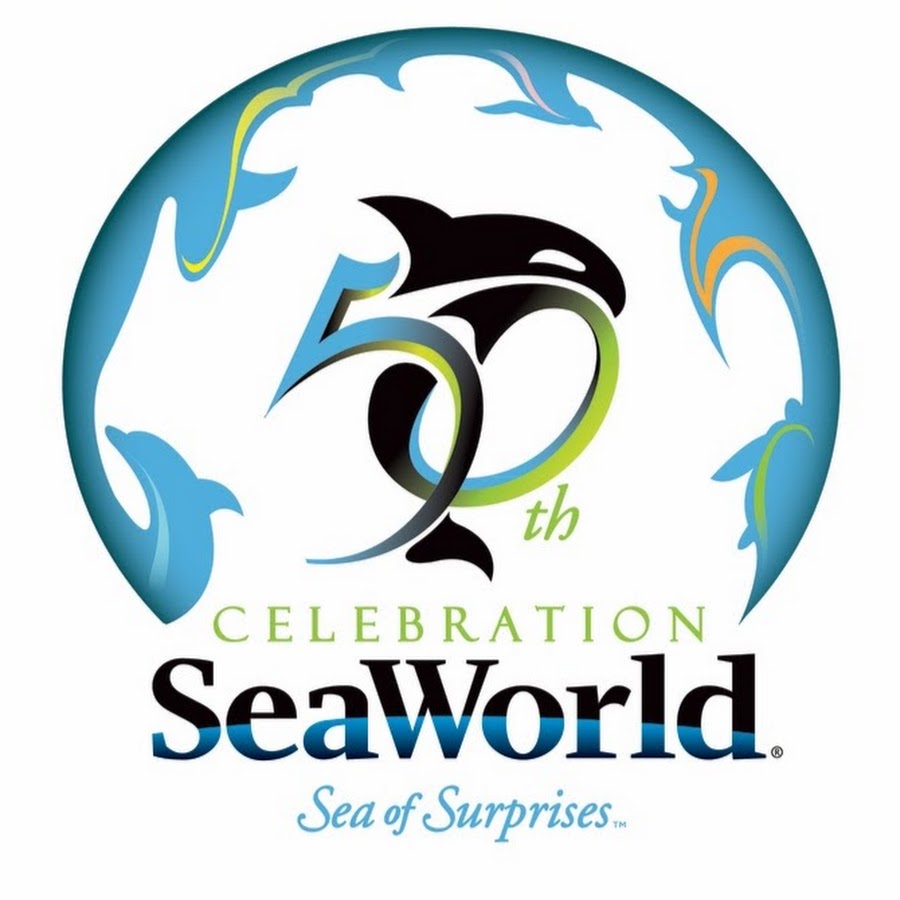 You'll feel the energy throughout our three SeaWorld® parks, from a new evening Shamu® Show to a Surprise Squad delivering prizes and surprises throughout the park, new entertainment to animal encounters, and festive new shows to fireworks finales to top off summer evenings.
Come be a part of a spectacular 50th anniversary celebration here at SeaWorld, and let your own voyage begin.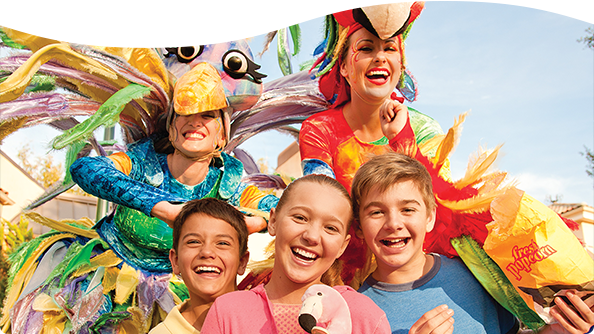 Surprise Squad
One of our favorite ways to surprise guests at our parks this year is through our Surprise Squad. This energetic team will deliver an experience everywhere they turn up, including all sorts of surprises and prizes. We can't tell you everything, of course, or it wouldn't be a surprise!
The Surprise Squad will begin popping up in all three parks starting March 21. They'll be entertaining guests and delighting unsuspecting onlookers with special gifts, from discounts and deals to surprises so big – and we mean big – you'll have to be here to believe them.
Entertainment
The paths throughout our parks will be bubbling over with entertainment this year – and when we say bubbling, we mean it.
You'll find bundles of bubbles trailing from our mobile bubble lab vehicle that is operated by an eccentric inventor as he creates bubbles of all sizes and shapes in search of the perfect bubble!
A Splash Dance is also making its way around our parks. Water buckets will be juggling and audiences giggling as a slapstick show turns into a high-energy dance production.
Add in seasonal extras like an all-new evening Shamu Show and fireworks finales, and you have a celebration as big as the sea itself. Come be a part of the fun.
Walking through our parks, guests are often surprised to be greeted by one of our many animal ambassadors, many of whom were orphaned or injured in the wild and given a second chance thanks to our SeaWorld Rescue Team.
As part of our 50th Celebration, we're adding even more fun surprises to our world-famous animal encounters, from the fun and frivolity of flamingo parades to the grace and nobility of the magnificent eagle. You'll also meet more multi-generational animal ambassadors, too.
---