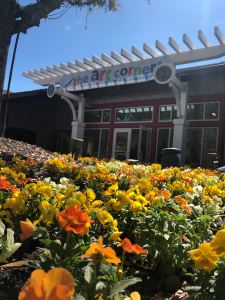 On my most recent trip to Walt Disney World I just so happened to visit Disney Springs on a very special day! I was strolling through Disney Springs on the opening day of The Art Corner, a brand-new shop run by Artistic Talent Group! Talk about being in the right place at the right time! This trip I was staying at a Disney Springs Resort Area Hotel and upon checking in my family and I first decided to head over and explore Disney Springs for a bit before making our way to the parks for our evening plans.
During our walk through the Marketplace side of Disney Springs we spotted The Art Corner! This new store took the place of where LittleMissMatched used to be. Having not recognized this new shop we wondered inside and were instantly amazed by all of the creativity that is flowing through this incredible new place! We were greeted by many smiling faces who were so kind to talk to us about everything that The Art Corner has to offer! Let's take a closer look at what you can expect to see inside!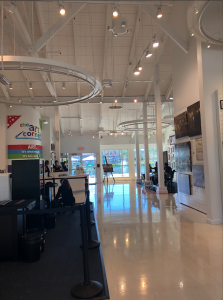 Artistic Talent Group has brought a brand-new retail and entertainment concept to Disney Springs! This shop specializes in interactive art of all kinds! Visitors to the store can expect to see a wide selection of unique artistic mediums brought together inside of The Art Corner!
Opening!
The shop opened February 7th 2019 at Disney Springs. The store brings an exciting and original new pop-up concept to Disney World's bustling shopping, dining and entertainment district!
The Art Corner serves as the first brick-and-mortar retail shop of its kind at Walt Disney World, The Art Corner brings together in one location the work from a variety of talented artists!
What's inside!
The Art Corner showcases talented artists producing original work including classic watercolor caricatures, ground-breaking digital caricatures, hand-drawn names and artistic marbling. Caricatures have been a guest favorite at Walt Disney World for decades! Now brand-new, digital caricatures offer an innovative twist on this classic art form.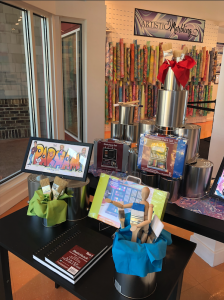 Name Works, the popular provider of personalized artwork, also has a new location inside The Art Corner, complementing its other locations across Walt Disney World! At Name Works, hand-drawn names are created and personalized with illustrations of guests' favorite things, including select animated characters!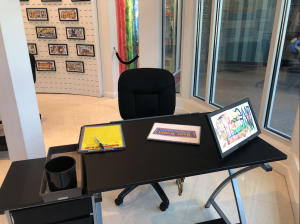 After a successful debut at the Epcot International Festival of the Arts in 2018, the interactive, hands-on artistic marbling activity now has a year-round home inside The Art Corner. This customizable experience allows guests to learn the ancient art form of Suminigashi, working along-side a professional artisan to create custom-made silk items. Each piece is designed with specific colors and patterns that the guest themselves get to select!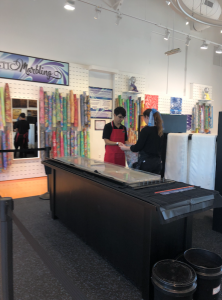 Inside The Art Corner you will also find a unique "Coffee & Canvas" gallery by Steven Mikel. Steven is an artist from Coconut Creek, Florida who is represented by Artisitic talent Group. This artist's work adds a very original touch of whimsy to the store. Focused on revealing the overlooked or unnoticed beauty tucked away in the details of the world around us, Steven paints exclusively using different varieties of coffee!  Every painting often requiring between 60 to 150 brewed cups! The "Coffee & Canvas" gallery helps define the unique niche this gallery/merchandise location brings to Disney Springs over the course of its one-year engagement.
"Our goal is to continue Walt Disney's vision of bringing smiles to the faces of every guest who visits our store, just as they do when they visit Walt Disney World Resort," said Barbara and Keelan Parham, owners of Artistic Talent Group. "We are thrilled to open our doors and bring The Art Corner to life at Disney Springs!"
I had the privilege to Interview The Art Corner's Owner, Keelan Parham. He was so kind to welcome us into his shop and take us on a tour throughout the store to see everything that The Art Corner has for guests to enjoy! Watch the tour on our YouTube Channel:
Artistic Talent Group
Artistic Talent Group (ATG) is a talent agency representing visual artists for the special events industry. ATG divisions include Caricature Connection, who have been drawing caricatures and other products on Disney property for over twenty-five years, and Name Works, who create personalized pieces of artwork featuring guest's names.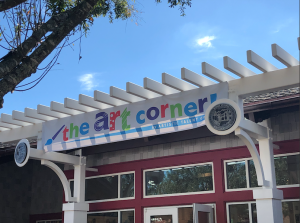 Contact your Kingdom Magic Vacation Travel Planner to plan your next vacation!