Popular Alfresco Tasting Terrace on the second floor of Golden Vine Winery at Disney California Adventure park features a very cool wine list, new wine flights and small Mediterranean-inspired plates – a lovely spot for a sip of wine on the open-air veranda.
Chef Jorge Cruz has been at Golden Vine Winery less than a year, and after stints at Club 33 and Steakhouse 55 at the Disneyland Resort, he's having fun with the menu at Golden Vine Winery. His small plates on the terrace are getting high marks from fans, like the Tenderloin Sliders which is on the Alfresco Tasting Terrace daily menu.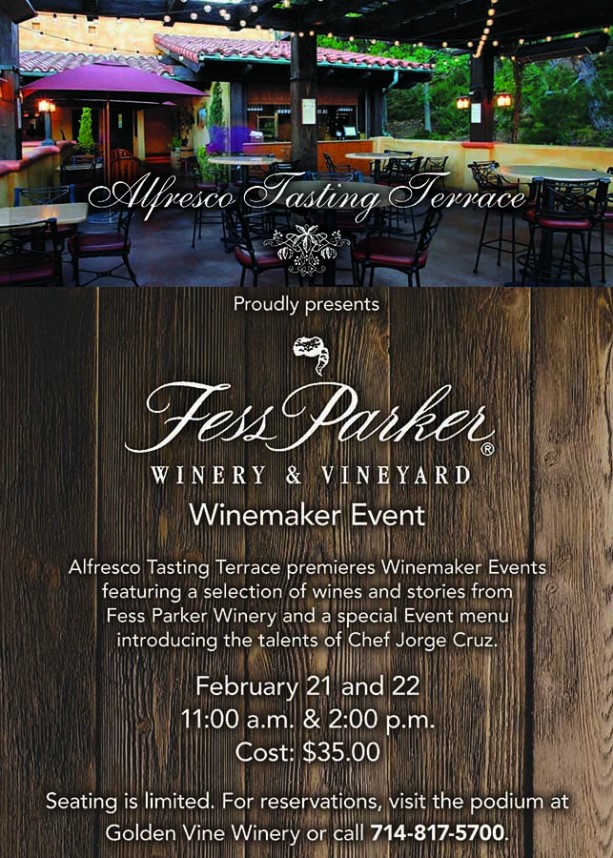 At 11 a.m. and 2 p.m. on February 21-22, Alfresco Tasting Terrace will premiere its Winemaker Events with Fess Parker Winery & Vineyard, one of the "Disney Family of Wines," a diverse collection that displays qualities long identified with Walt Disney and The Walt Disney Company, carrying on the Disney legacy and typifying the passion, innovation and quality that the name Disney symbolizes.
The Fess Parker Winery & Vineyard Winemaker Event will feature wine, a special event appetizer menu and fun stories about the Disney family connection to the winery. For instance, Fess Parker (1924-2010) was named a Disney Legend in 1991 and was honored with his own window in Frontierland at Disneyland. Walt discovered Fess in the movie "Them" and asked him to stop by the studio; Fess brought his guitar, met Walt, sang a song, and said goodbye. Walt cast him as Davy Crockett, and he went on to star in many other Disney productions – but will always be remembered for his coonskin cap.
Seating is limited. For reservations and pricing, visit the podium at Golden Vine Winery or call 714-817-5700.
Guests must be at least 21 years of age to consume alcoholic beverages. Valid photo ID required. Appearances, presentations and events are subject to change or cancellation without notice. Other restrictions may apply.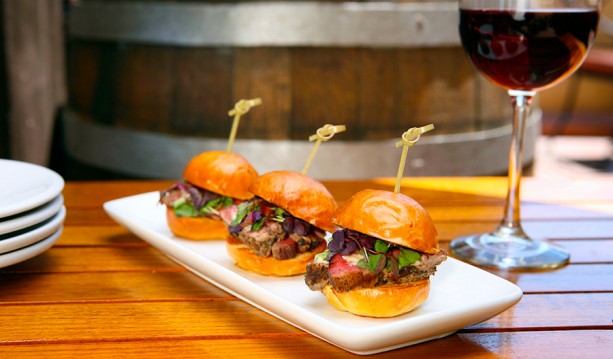 The Alfresco Tasting Terrace daily menu features Mediterranean-inspired appetizers and wines from the "Disney Family of Wines" — consisting of eight California vintners chosen because of their personal relationship with the Disney name.
The "family of eight" includes Chappellet Winery, Fess Parker Winery & Vineyard, Frank Family Vineyards, Gogi, Lasseter Family Winery, MacMurray Ranch, Silverado Vineyards and Skywalker Vineyards.
---